Dutch reality show seeks volunteers for a getaway to the first human colony on Mars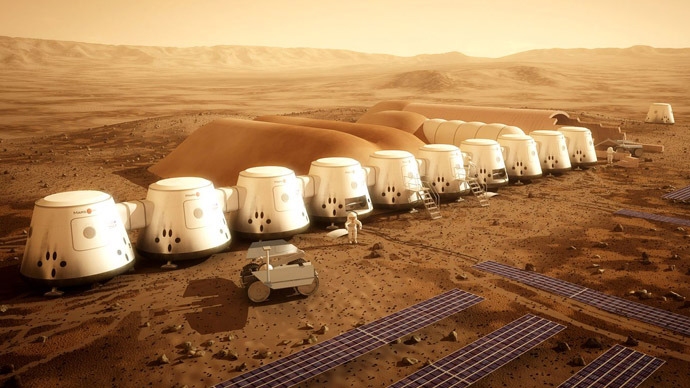 Dutch company 'Mars One' has launched an official selection program for volunteers from all nations for a reality show to fly, live and die on Mars.
"Gone are the days when bravery and the number of hours flying a supersonic jet were the top criteria," said Norbert Kraft, Mars One's Chief Medical Director and former NASA senior researcher.
The company invites anyone from anywhere in the world to fill out an online application for the departure, scheduled for 2022, and land in April 2023. As the technology for a return flight does not exist, it will be a one-way ticket, according to Mars One website.
"When that day comes there will be a memorial service and cremation ceremony, just like customs on Earth dictate."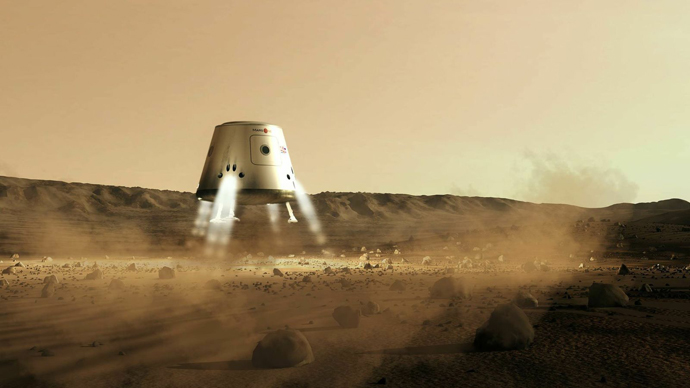 The return to Earth is also not possible due to funding, as a one-way mission greatly reduces costs. Mars One is a non-profit organization, planning to raise money to fund the project, estimated at about $6 billion, according the web site.
"It sounds like a lot of money. And actually it is a lot of money. But imagine what will happen when the first people land on Mars. Literally everybody on the globe will want to see it," Lansdorp said as quoted on Mars One website.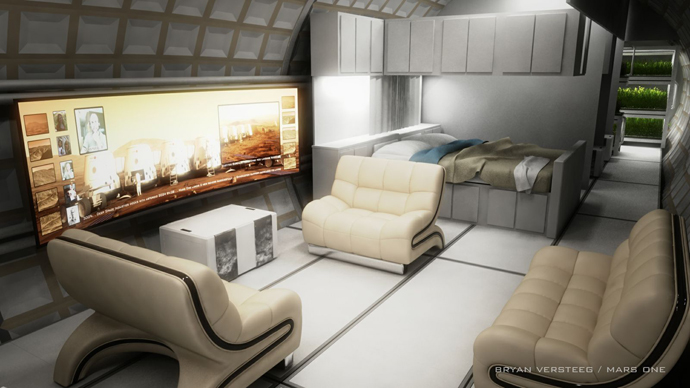 In addition to application fees, which will vary from $5 to $75 depending on the per capita GDP of the applicant's country, the company plans to raise money by selling broadcast rights.
"Not unlike the televised events of the Olympic Games, Mars One intends to maintain an on-going, global media event, from astronaut selection to training, from lift-off to landing," the site said.
Last year Mars One received 10,000 messages from applicants from over 100 countries, though the official launch of the selection program started on Monday.
Requirements for 'Martian citizenship'
"We are very excited about launching the selection program. Round One is where we open the doors to Mars for everyone on Earth. This is an international mission and it is very important for the project that anyone anywhere can ask themselves: Do I want this? Am I ready for this? If the answer is yes then we want to hear from you," said Lansdorp.
The company established certain requirements for potential Martians. It is looking for applicants older than 18 years, who are 'both mature and interesting', according to Mars One. They have to possess certain character traits – 'resilience, adaptability, curiosity, ability to trust others, creativity, and resourcefulness'.
"For this mission of permanent settlement we are more concerned with how well each astronaut lives and works with others and their ability to deal with a lifetime of challenges", said Kraft.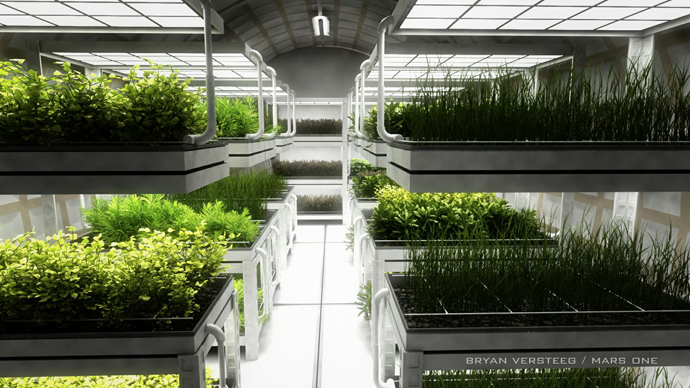 According to the company the candidates don't need particular professional skills, as they will obtain those during a seven-year training program in the US – everything you need to learn to survive on an inhospitable planet.
The first settlers will be picked by an audience vote during the last stage of several rounds of the selection process of the trained and qualified candidates. They will travel to the red planet in groups of four every two years.
The deadline for the first round of online applications is August 31.
The company will use only existing technology available in the space industry. According to the website, a SpaceX spacecraft will send rovers and supplies ahead of the astronauts, and then the SpaceX Falcon Heavy will take the crew to Mars, where they will assemble their habitat.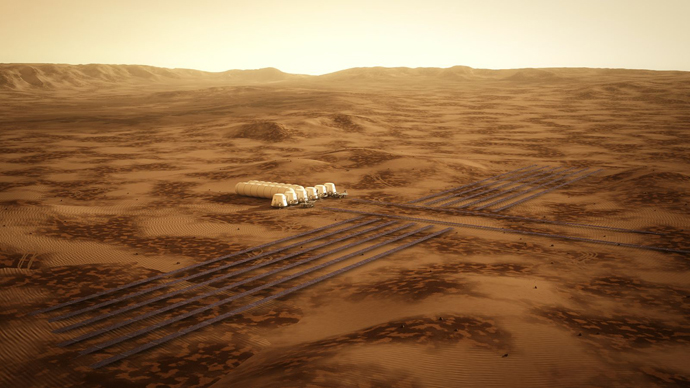 However, many questions rise about how the astronauts would survive on a planet with freezing temperatures and a carbon dioxide atmosphere. The company's representatives claim that their project is 'ethically sound', calling it an 'idealistic mission'.

This is not the only ongoing Mars project. Previously the Russian space agency Roscosmos signed a deal with the European Space Agency (ESA) to participate in the ExoMars project, a new attempt to discover life on the Red Planet.