He was a hacker/He is a hero: Key quotes of Manning case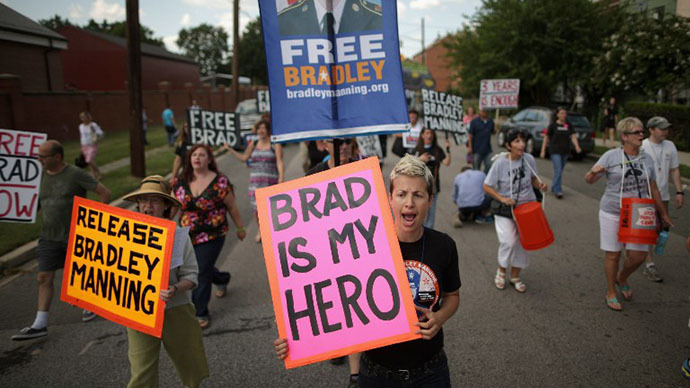 As opinions for and against Bradley Manning's actions clashed in court, a larger debate about whistleblowers is brewing, with growing fears that Tuesday's looming verdict over whether Manning aided the enemy will impede investigative journalism.
While delivering the prosecutions closing arguments in the Bradley Manning trail, Maj Ashden Fein did not mince words in calling the army private a traitor.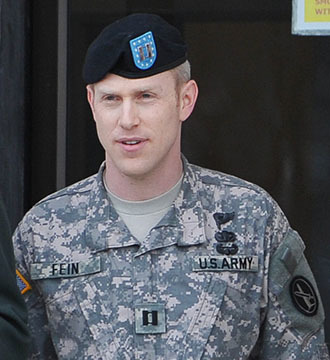 "He was not a humanist, he was a hacker. He was not a whistleblower, he was a traitor," Fein told the court.
"Pfc Manning was calculating and self-interested. His acts resulted in the unfettered access to classified information by enemies of the United States, an outcome all too clear to him as a result of his training."
"[Manning's] mission, as an all intelligence analyst, was a special trust. But within weeks of arriving at Iraq, he abused and destroyed this trust with the wholesale, indiscriminate compromise of hundreds of thousands of classified documents. He delivered these documents ready made for use by an enemy via a platform he had long researched and come to know, WikiLeaks. He delivered these documents for notoriety."
Prosecutors' argument that by releasing documents Manning indirectly aided al-Qaeda was questioned by critics.
The New York Times, one of the media outlets Manning offered his leaks to, responded that a guilty verdict for aiding the enemy would "establish a precedent with implications for investigative journalism in the Internet era."
WikiLeaks founder Julian Assange pointed out that the effects on investigative reporting are already being felt.
"We know from at least three national security reporters that their sources are hesitant to speak to them, and [they] explicitly cite the treatment of Bradley Manning as a reason as to why they are hesitant to disclose abuses by the United States government in the national security sector," Assange told RT's Andrew Blake in a conference call conducted from the embassy. "So already the Manning prosecution is harming the quality of Western democracy and the quality of reporting in the press."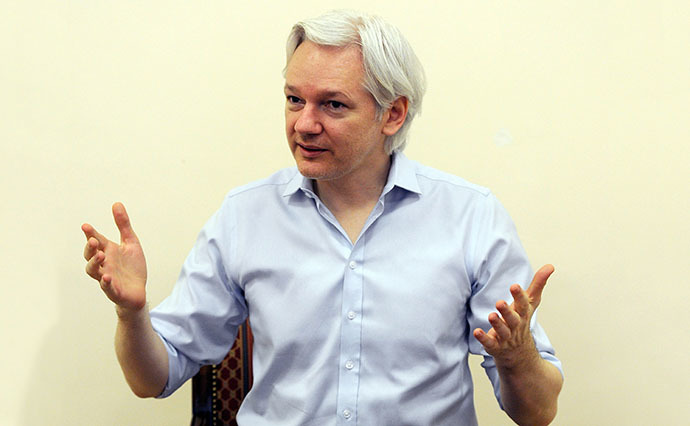 "If Bradley Manning did as he is accused, he is a hero and invaluable to all of us," Assange said during a December address penned from London's Ecuadorian Embassy. "It was WikiLeaks' revelations — not the actions of President Obama — that forced the US administration out of the Iraq War… By exposing the killing of Iraqi children, WikiLeaks directly motivated the Iraqi government to strip the US military of legal immunity, which in turn forced the US withdrawal."
Manning's defense attorney David Coombs insisted in his closing argument that the army private is a "whistleblower"."That is somebody that wants to inform the American public."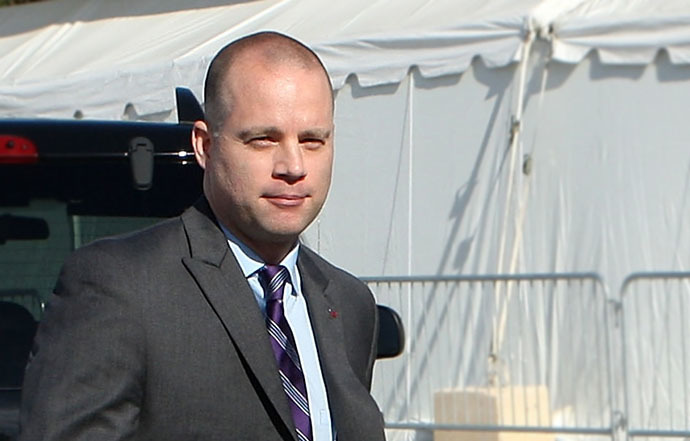 Coombs also played the court excerpts of a video filmed from a US Apache helicopter sent by Manning to WikiLeaks in which American soldiers are seen shooting and killing civilians and journalists.
"You have to look at this through the eyes of young man that cares about human life," Coombs said.
The defense lawyer said that Fein's portrayal was on par with a "fictional story.""Their story has the logic of a child," Coombs said to Col. Lind. "It is running to conclusions that are not supported by the facts."
It is "the government rhetoric against WikiLeaks which makes them appear to be an enemy," Coombs told the court. "The government's whole argument seems to be premised on [portraying] WikiLeaks as a bad organization."
Edward Snowden, who recently leaked documents revealing US global spy programs, spoke out in support of other whistleblowers like Manning. "Binney, Drake, Kiriakou, and Manning are all examples of how overly-harsh responses to public-interest whistle-blowing only escalate the scale, scope, and skill involved in future disclosures."
He notes that the "draconian responses" instead help to "build better whistleblowers."
Many A-list celebrities and public thinkers voiced their support for Manning through the "I Am Bradley Manning" campaign, featuring a video trailer, which pushed viewers to consider if they themselves would have the courage to disclose military video footage in order to stop the carnage.
"If you saw incredible things, awful things, things that belonged in the public domain and not in some server stored in a dark room in Washington," each advocate says in the campaign trailer, "What would you do?"
In a conversation about Manning, US President Barack Obama was unequivocal in saying, "He broke the law."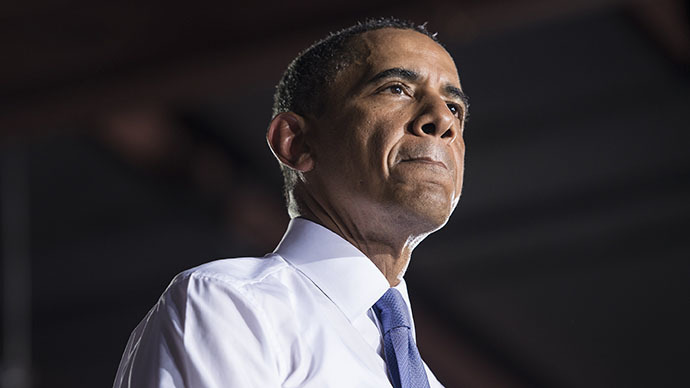 Many argued that no truly fair or impartial trial was even possible after the military's commander-in-chief rendered his opinion on the matter.
Journalists Glenn Greenwald, who published Edward Snowden's leaked documents about US spy programs, condemned Obama's move.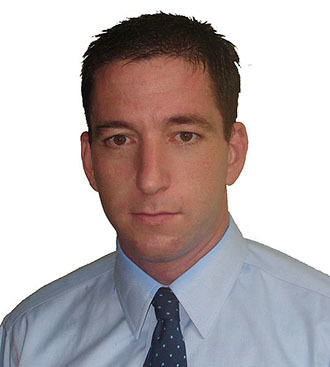 "The impropriety of Obama's public pre-trial declaration of Manning's guilt ("He broke the law") is both gross and manifest. How can Manning possibly expect to receive a fair hearing from military officers when their Commander-in-Chief has already decreed his guilt?"
"The prosecution of the whistleblower and alleged WikiLeaks source Bradley Manning is an exercise in intimidation, not justice."
Greenwald wrote that "Manning deserves gratitude and a medal, not a life in prison" for what he has given the world.
Manning himself described his actions as necessary.
"For me, this seemed similar to a child torturing ants with a magnifying glass," Manning commented on the video showing US soldiers onboard an Apache helicopter opening fire on Iraqi civilians. In regards to the war logs, he said his opinion remains that the releases consisted of "two of the most significant documents of our time." The cables, he added, "documented backdoor deals and seemingly criminal activity that didn't seem" to fit with the public's perception of an ethically-sound America.
"I thought these cables were the perfect example of a need for more open state diplomacy," he said.
Manning contacted several US media outlets before going to WikiLeaks, but was rejected by all of them.
He called up The Washington Post and claimed to have materials with "enormous value to the American public." Manning told the judge that he "spoke for 5 minutes about the general nature" of the documents but said, "I do not believe she took me seriously."
Rejected, Pfc. Manning approached The New York Times, an outlet he described as "the largest and most popular newspaper" in the world. "I left a message saying I had access to information about Iraq and Afghanistan that I thought was very important," he said.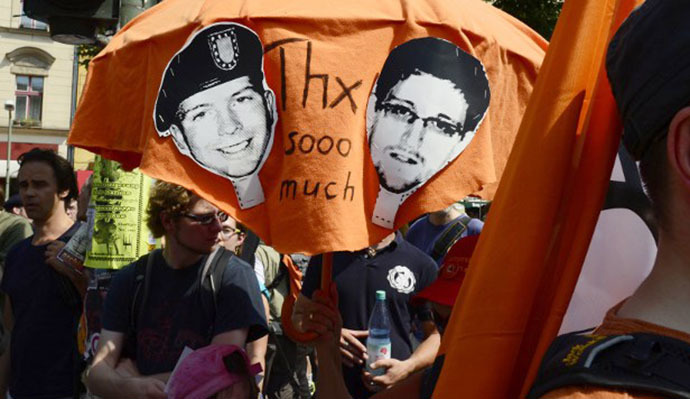 "I never received a reply from the New York Times," claimed Manning, even though he left the paper with multiple ways to be reached, including his Skype contact.
Believing there were few appropriate conduits for the materials he collected as an intelligence officer, he said WikiLeaks "seemed to be the best medium for publishing this information."
The best quote that describes Manning's intentions was his online confession to online confident days before his arrest in Iraq:
"Hypothetical question: If you had free reign [sic] over classified networks for long periods of time ... say, eight to nine ... and you saw incredible things, awful things ... things that belonged in the public domain, and not on some server stored in a dark room in Washington DC ... what would you do?"
You can share this story on social media: