Earth's natural resources will run out in four days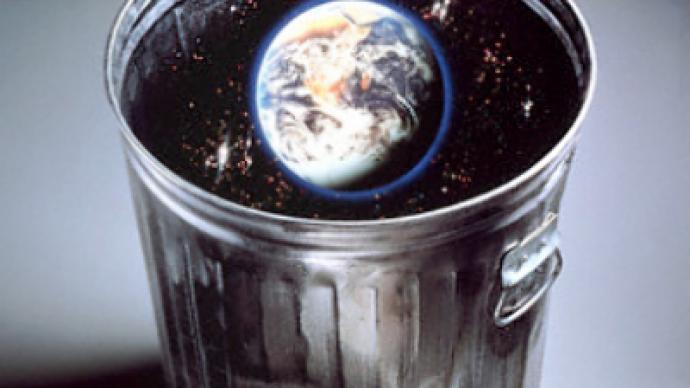 On August 21, people will deplete all resources given by nature, according to the independent international organization Global Footprint Network, which works on tools for advancing sustainability.
People have used up water, fish from seas and lakes, crops and the gifts of the forest. Moreover, space for keeping waste products is also running out. After all the resources are finished on August 22, mankind can be declared bankrupt.
Italian scientist Roberto Brambilla says that reducing the impact on environment doesn't require so much: just eating less meat, sometimes using bicycles or the subway instead of cars, and using renewable energy. People should also follow Chinese and Hindu examples by trying to use only what is necessary.
Planet Earth would have to be one-and-a-half times bigger to meet the demands of mankind, concludes the organization.
Earlier, WWF scientists warned that besides the recent global economic and food crisis, the Earth could also face a water and major ecological crisis. Due to technological developments, humans have started to use more natural reserves than nature can give.
A 100 percent deficit of resources is awaited in 30 years, and could lead to a global catastrophe. If people don't change their way of life, "another planet will be needed," said the scientists.
The report has been prepared by group of specialists headed by Gianfranco Bologna. The research showed that something abnormal is going on with the Earth since 1986. In 2005 it was calculated that natural resources are being used 30 percent more than nature can give. Moreover, the number of vertebrates has been reduced by 30 percent.
You can share this story on social media: