Kyrgyzstan may not renew US lease on base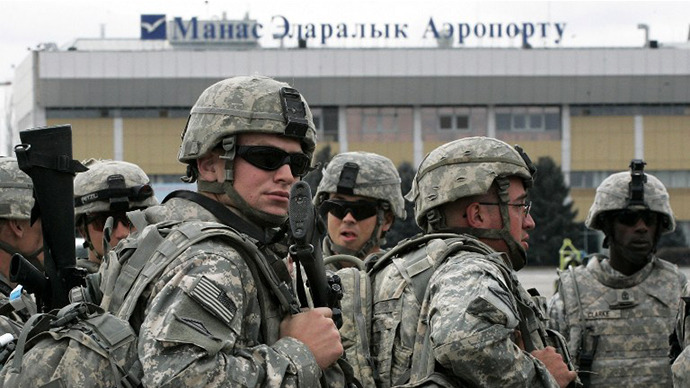 The Kyrgyz government has penned a bill that would see the closure of the US-leased Manas air base in July next year. The country will lose $60 million for not extending the contract.
The US has maintained a presence at Manas International Airport near the Kyrgyz capital Bishkek since 2001. The base has been a key logistical transport hub for US troops in Afghanistan. In 2009, Kyrgyzstan's then-President Bakiev nearly closed the airport down, but backpedaled at the last moment after the US offered more than triple what it previously paid.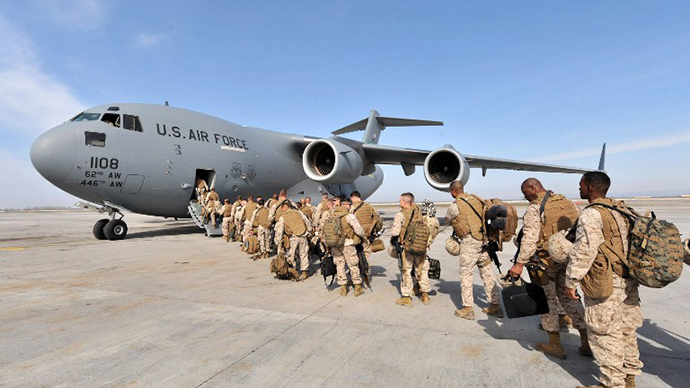 If adopted by the Kyrgyz parliament and signed into law, the bill would close the Manas air base – or the Manas Transit Center, as it was re-branded in 2009 – on July 11, 2014. Bishkek must inform Washington that it does not intend to renew the lease at least six months ahead of the deadline.
"My deep conviction is that there is no place for a military base at a civilian airport," President Almazbek Atambayev told reporters on Tuesday. Shortly after being elected in 2011, Atambayev voiced his intent to close Manas after the contract expires, and has reaffirmed his position several times in the past two years.
Kyrgyzstan will seek ways to replace the lost revenue, President Atambayev assured: "We need to simply work to do that. We have reserves to compensate that money by implementing other projects."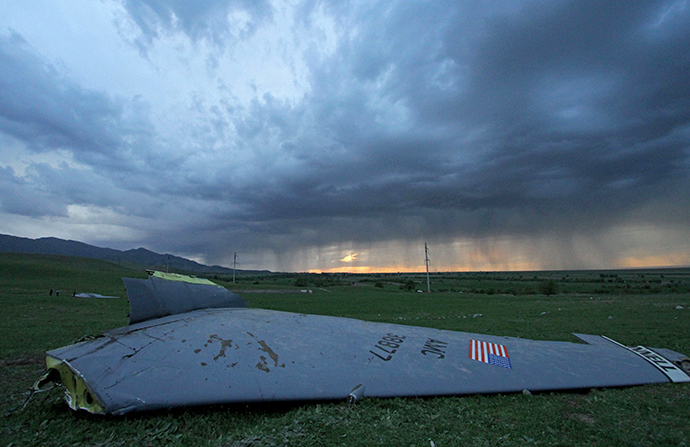 With the US base gone and money for servicing its needs cut, the airport is expected to lose half of its revenue, according to its First Vice President Nurlan Mamyrov. The company plans to compensate for the losses by optimizing operational costs and seeking new investors.
The US air base has witnessed several scandals, including the fatal shooting of a local man by a US soldier at a checkpoint. Public opposition has mounted over those incidents as well as environmental concerns and potential threats from enemies of the US.
The latest spate of criticism came in early May after a transport plane operating out of the base crashed. Opponents claimed there was no guarantee that the next US aircraft would not fall on a populated area, and demanded that the base be closed immediately rather than in 2014.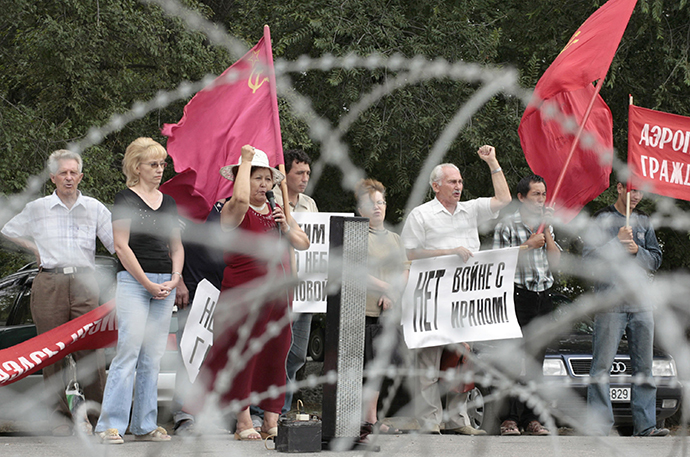 You can share this story on social media: