Man tries to settle bad debt at gun-point in Russian embassy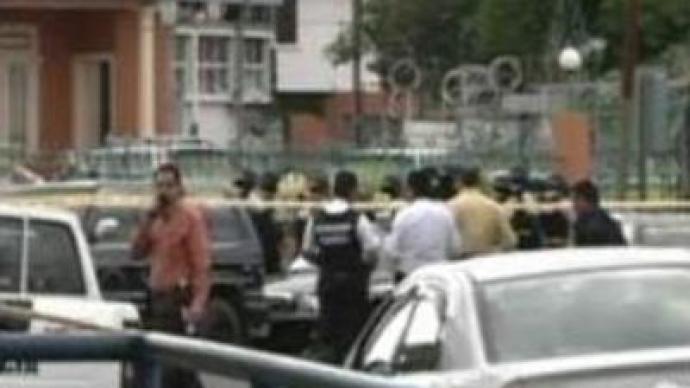 A 20-year-old man from Kyrgyzstan has surrendered in the stand-off at the Russian embassy in San Jose in Costa Rica. He was taken out of the building under police escort, after the four-hour deadlock ended peacefully.
The man has been identified as Roman Bordiyan from Kyrgyzstan who arrived in Costa Rica with his family in 2005.The incident began at about 12.30 pm local time, when Bordiyan locked himself in a room with Andrey Yurenkov, whose family reportedly owed $US 45,000 dollars to the Bodiyans.Everyone fled the embassy, except for three embassy workers, including the Russian Ambassador to Costa Rica, Valery Nikolayenko, who remained in the building to help authorities deal with the armed man.
"They locked the doors, and one was threatening the other with a gun. We are now looking for this gun with the local police. They've obviously dumped it somewhere. None of the embassy staff were injured. Most employees were safely evacuated from the embassy to avoid any incidents. The Russian consul and I stayed in the embassy and co-ordinated the negotiations,"
the Ambassador said.Bordiyan's family friend says his family invested all their money into a pineapple-growing project with another Russian citizen, Oleg Yurenkov. But the business failed, and Bordiyan's family was left penniless.
"They sold everything they had. They even sold the apartment that belonged to their mother who was already old and ended up on the street,"
says Maria-Elena, a friend of the Bordiyans.The Russian Foreign Ministry has asked local authorities to investigate the incident.
You can share this story on social media: