Man takes co-workers hostage to get back job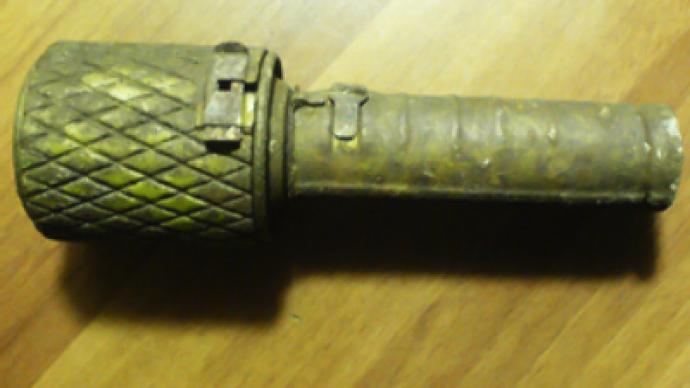 A laid-off man took several of his former colleagues hostage Monday morning and threatened them with a hand grenade, local police reported.
The former driver at the St. Petersburg Institute for Professional Education in Human Resources believed this would help him regain his job.
After forcefully detaining several people in their office, the man called the police and asked them to come, saying he would then voice his demands.
The negotiations, however, ended with the arrest of the 36-year-old. The "weapon" he used to threaten the hostages turned out to be the empty hull of a World War II hand grenade RGD-33.
However a search of his apartment produced more than 60 illegal rounds and a live hand grenade of a different model. The man has been charged with illegal possession of arms and explosives and faces up to 3 years in jail.
You can share this story on social media: