Man suspected of handling explosives detained in Moscow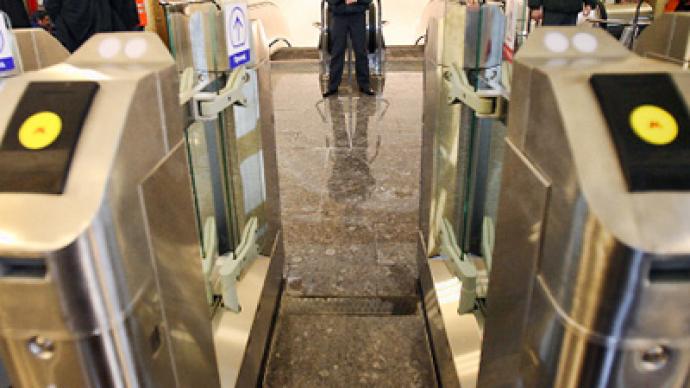 A man has tested positive for having traces of a hexogen-like explosive substance on his hands, during routine screening in the Moscow Metro. He is now being checked for possible terrorist links.
The man identified as Azamat Kugorov, 25, said he arrived in the Russian capital from the southern Kabardino-Balkaria Republic looking for job opportunities, reports RIA Novosti news agency.Itar-Tass agency gives the man's age as 24 and says he has a friend who also tested positive for traces of explosives.The positives were given by express analysis and are yet to be re-checked in a forensic lab to make sure they were not false readings.The portable explosive detectors are a new addition to the equipment used by Metro police, as part of the tightening of security following the suicide bombings in the Moscow Metro in 2010 and at Domodedovo Airport this year.Hexogen, also known as RDX, and its variants are military-grade high explosives, some of the most powerful and brisant. Terrorists used Hexogen in the Domodedovo bombing and other attacks.
You can share this story on social media: