Man burns wife to death on suburban train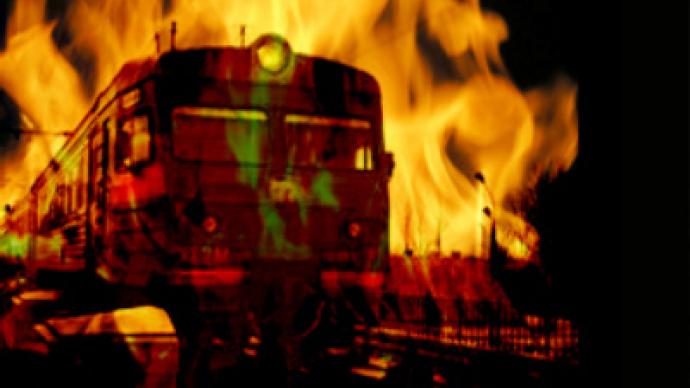 A fire on a suburban train in Sverdlovsk region has claimed the life of a woman. Regional police have arrested a man suspected of murder and arson.
The fire on the train was started at about 9 am local time (7am Moscow time). According to local police a woman died at the scene, while two other people suffered burns. Firefighters contained the blaze within 25 minutes.
According to Interfax reports which quoted the police, the main suspect was the husband of the dead woman.
The suspect is believed to have got on the train together with his wife and her 18-year-old daughter. During the journey the man and the woman quarrelled.
"The man poured inflammable liquid on the woman and her daughter and set fire to them. Then he tried to commit suicide, by cutting his own throat," a spokesperson for the investigatory committee reported, adding that the suicide bid failed.
The daughter of the dead woman received severe burns to 90 per cent of her body.
A criminal case has been launched into the incident.
You can share this story on social media: