'Bible-burning fest': Calls to set alight Malaysian Bibles for use of 'Allah' spark outrage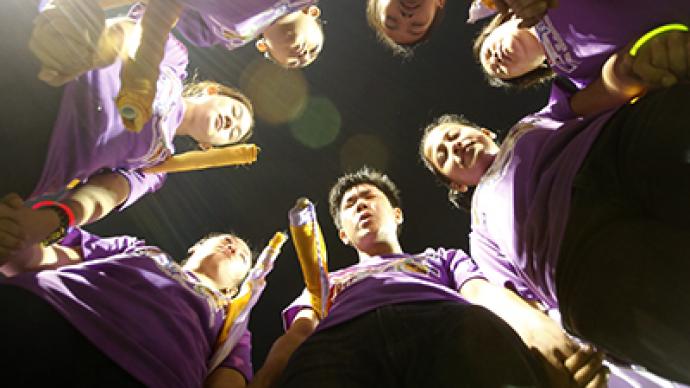 Leaflets inviting people to a "Bible-burning festival" have stirred outrage in Malaysia. This coincided with a nationalist group leader urging to "seize and burn" Malay-language Bibles, prompting calls for his prosecution.
The flyers, issued by a previously unknown group, promised mass Bible-burning in the Malaysian state of Penang on Sunday.  The incident has fueled the flames in an ongoing nationwide debate over the use of the word "Allah" for "God" in Jawi-scripted Christian holy texts."To Muslims who have copies of al-Kitab, bring them over to make our Bible-burning session merrier," the text on the flyers said as published on Malaysiakini web portal. It added that the act should "teach them [Christians] a lesson."Such statements should be charged under various Malaysian Penal Code sections, including "incitement or abetment to commit criminal offence," if not under the government's Sedition Act, Malaysian Bar council president Lim Chee Wee said in a statement.Wee has also backed the Malaysian opposition demands that charges should be brought against MP Ibrahim Ali, the founder of Malay supremacy group Perkasa, who is said to have made similar remarks recently.Ibrahim Ali, who advocates for Malay Muslim majority dominance, is notoriously known for threatening Christians with a "holy war" and speaking against Malay-language Bibles containing the word "Allah."Opposition-ruled Penang state chief minister Lim Guan, also spoke out against the remarks, urging that authorities  "impose stringent measures to prevent such abhorrent and vile acts that would endanger national harmony and heighten religious tensions," referring to the calls for Bible-burning.Perkasa has responded to the heightened criticism by claiming they have nothing to do with plans to burn Malay Bibles, with the groups secretary-general stating "That is not Perkasa's program," adding that they will "leave this event to the police."Religious tensions once again flared in Malaysia recently, after the sultan of Selangor state issued a decree banning the word "Allah" from being used by non-Muslims.The word has appeared in Malaysia's, as well as neighboring Indonesia's Christian texts for centuries due to the language peculiarities. There is no other word for "God" in the Malay language.The struggle comes on the eve of tight Malaysian elections, where the ruling coalition and the opposition candidates will be running in a close race according to the polls.
You can share this story on social media: