Malaysian Airlines MH370 flight search: 122 'potential objects' spotted by satellite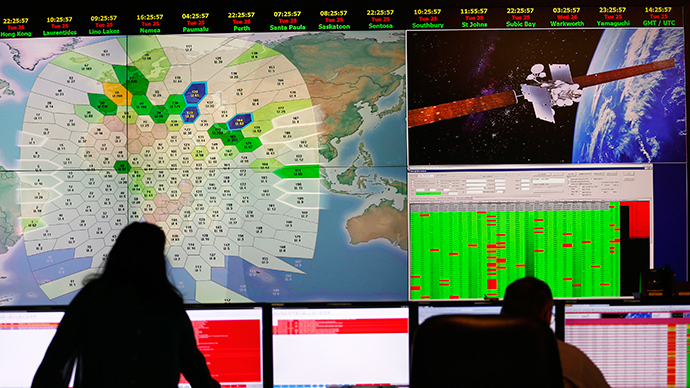 ​New satellite images show more than 100 objects in the southern Indian Ocean that could be pieces of wreckage from a Malaysian airliner that disappeared from radar on March 8 with 239 people on board, Malaysia's acting transport minister said.
Hishammuddin Hussein told a news conference on Wednesday that the images were discovered by France-based Airbus Defence and Space on March 23.
The findings mark the fourth set of satellite images to show possible debris from Malaysia Airlines Flight MH370 in a remote part of the Indian Ocean situated about 2,500 km (1,550 miles) south west of the Australian city of Perth.
Despite international efforts to locate the Boeing 777, no confirmed pieces of the aircraft have been identified.
A pair of Chinese vessels are searching the area for a 2-metre object spotted earlier in the day by an aircraft, state news agency Xinhua reported on Wednesday.
"It looks eerily familiar to other accidents I've seen on the water" Former FAA investigator on new images #MH370pic.twitter.com/S3PgZZYVuc

— New Day (@NewDay) March 26, 2014
The latest lead in the mystery of the disappearing aircraft comes one day after hundreds of friends and relatives of the passengers of flight MH370 rallied outside the Malaysian embassy in Beijing to protest what they call two weeks of "lies and misleading information" from the Malaysian authorities.
Air Marshal Mark Binskin, Australia's deputy defense chief, gave a sobering reminder of how challenging the search will be.
"We're not searching for a needle in a haystack – we're still trying to define where the haystack is."
Meanwhile, search teams are facing definite time constraints if they hope to retrieve the aircraft's black boxes,invaluable sources of information to researchers in being able to say what went wrong with the flight.
The black boxes emit a ping - a kind of homing signal to help locate them; the battery supply is enough for 30 days after a crash. This leaves search teams another 15 days or so to locate them.