Claims WHO is massively underestimating global malaria death rates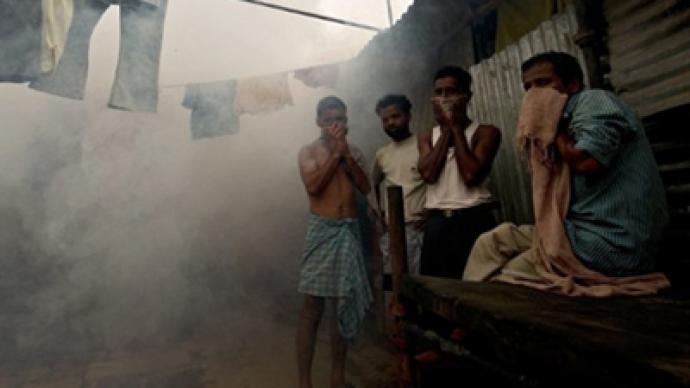 New research shows malaria kills more than 13 times the number of people in India than currently estimated by the World Health Organization, prompting questions over whether WHO has miscalculated global death rates from the disease.
Since many malaria deaths occur at home, rather than in hospital, and in rural areas – they can go unrecorded. So researchers from the Centre for Global Health Research (CGHR) of the University of Toronto, visited families in India and asked them to describe what had happened to the victims – a method known as a 'verbal autopsy'.The center estimates that about four per cent of deaths between the ages of one month and 69 years were due to malaria."If you multiply that percentage by the national number of deaths at those ages, you get 200,000 deaths before age 70 in India," states Professor Prabhat Jha, the director of CGHR.It is a staggering number, especially compared to the World Health Organization's estimate of just 15,000 annual fatalities due to the tropical disease. The WHO disputes the study, saying verbal autopsy responders could mistake malaria's commonly-found symptoms. "It is true that you can confuse malaria deaths with other causes of fever," said Professor Jha in an online interview with RT correspondent Karan Singh, adding however, that "The WHO accepts the use of verbal autopsy for estimating childhood deaths from malaria in Africa. So I've been puzzled why they would think that the method would work in one continent, and not 3,000 miles away in another continent."Malaria is a treatable infection, yet it still claims more lives in India than HIV. Most medical staff in Indian hospitals agree that the number of malaria deaths is far more than the WHO figure. "Malaria has spread everywhere near our village. No medical teams come to help us and hospitals are far away. Poor people like us are dying," explained Ravi Shankar Kumar, a resident of a village in India's eastern state of Bihar.This research is a part of CGHR's The Million Death Study that has been following the lives and deaths of 1.1 million households throughout India since 2001. Phase I of the study was conducted between 2001-2003. Phase II (2004-2014) is currently in progress. This nationally representative survey will gather information about risk factors and causes of death for members of these households, to yield a detailed picture of how and why people die. The MDS provides a low-cost and largescale means to track the health of over one billion people, states the CGHR's official website.Over 75% of the annual estimated 9.5 million deaths in India occur at home, and the large majority of these do not have a certified cause. Since 1998 and up to 2014, CGHR will have monitored nearly 14 million people in 2.4 million Indian households, and ascertained the causes of deaths through verbal autopsy.