Tales from village-turned-battlefield: Maaloula siege survivors talk
Maaloula residents, forced to flee their homes when the Christian village was taken over by jihadists, have found refuge in Damascus. Many live in fear having not overcome the shock of what had happened. RT managed to speak to some.
Antoinette Taaleb, a Maaloula resident, had three members of her family killed by jihadists on the first day of the village siege. With her pain still fresh, she's one of the few village refugees in Damascus to agree to speak about it to RT's reporter in Syria, Maria Finoshina.

"We were woken up in the morning by their 'Allahu Akbar' shouts," Antoinette recalls. "We closed the doors, and we gathered all in one room. They broke into the garden and told us: 'Surrender and we won't harm you.' Antoine, Mikhael, and Shadi went there and surrendered. I heard my cousin outside saying that he never held weapons. I understood they pointed their guns at them. Then they started shooting and throwing mortar bombs into the room. I got injured in my chest and elbow."

Many of those who escaped violence in Maaloula are reluctant to talk to journalists, fearing this could somehow do harm to their relatives who remain missing.

Antoinette's father in law Suleyman Milaneh is 88 years old. He can't say he's seen it all before, as according to him, nothing like this has happened in his life time.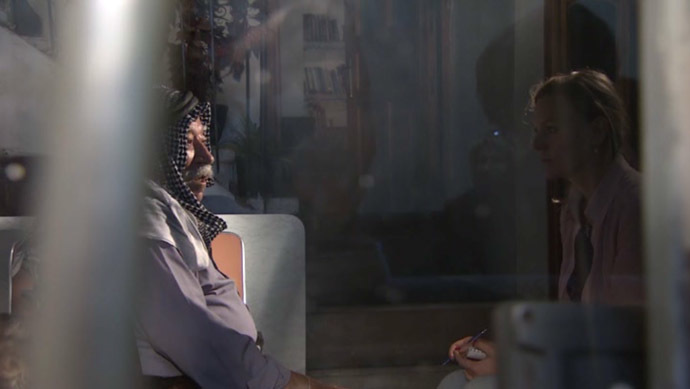 "We are living in peace, and it seems now they want to displace us Christians from the country. We pray God we'll conquer them and kick them out."

Another of Antoinette's relatives, an artist who's hiding her face and asks to go by the name of Lady Oscar, says it's hard to say how many people were killed in Maaloula because jihadists holding the village often keep bodies for further ransom and to instill fear.   

"If they claim they fight Assad – is Assad living in Maaloula?" she exclaims. "Their goal is not Assad. Their idea is to establish an Islamic emirate in all the Middle East. However, foreign countries are helping them in weapons, in money, whatever they need. Helping in destroying country and people of this region. It's not about the regime. We have been living for 40 years without suffering, now the regime change became just claim for other goals."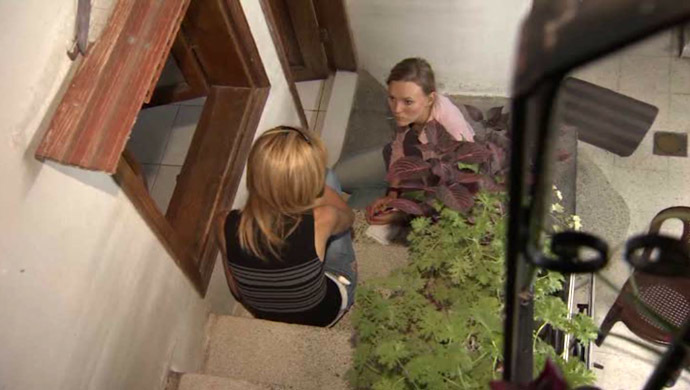 The Syrian village of Maaloula is considered a symbol of Christianity in Syria and is one of only a few places where the Aramaic language - believed to have been spoken by Jesus Christ – is still used by both the Muslim and the Christian residents. Home to some 2,000 residents, the village is on a UNESCO list of proposed world heritage sites.

Maaloula, which before this month managed to stay untouched by the two-year-long conflict, is a strategically important location for the rebels who want it under control to increase pressure on government defenses in Damascus.

At the beginning of September rebel jihadists from the Al-Qaeda-linked Nusra Front took over the town. Several attempts by government troops to drive them out of the village have so far not succeeded.
For more on the Maaloula residents who escaped the village-turned-battlefield watch RT Maria Finoshina's report from Damascus.

You can share this story on social media: