Looking back at the 'The Rocket of the Future'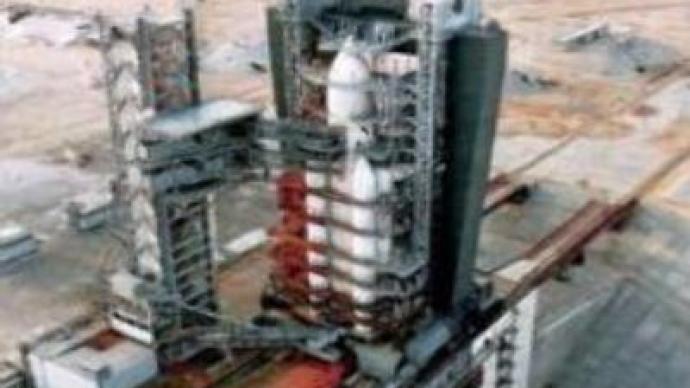 Twenty years ago the Soviet Union launched its new reusable Energiya rocket, which was developed as part of the Buran space project – the last great achievement of the Soviet-era Russian space technology.
The project had its origins in the mid-seventies when a decision was made to start work on a reusable rocket that could carry increased payloads into space.
"The payload can go from something like 100 tons in the first version – there were smaller versions that could be easily used – up to even 200 tons. It was a developable, very good working design using what we would call current technology,"
says Jerry Webb, space expert.The Energiya launcher, part of the Energiya/Buran project was developed as a system that would match the capabilities of the U.S. Space Shuttle programme. The loss of the moon race pointed out significant deficiencies in Soviet Union's space technology. The leadership of the country was eager to rectify the situation.The designers were not happy about the project at first as they favoured smaller reusable rockets. The Soviet Union also had no experience producing large solid body rocket boosters.The launch vehicle consisted of a liquid fuel rocket surrounded by four strap-on solid propellant boosters. The payload was attached to the rocket. Also, the boosters used hydrogen as a fuel which led to a much higher performance.
"This rocket is not only the largest but also the most modern. It's been said that this rocket has gone ahead of our life. It's a rocket of the future,"
says Anatoly Safonov, constructor.Energiya rockets broke Earth orbit only twice. The first launch was on May 15, 1987, with a prototype military Polyus spacecraft. The second was the successful Buran orbiter testing exactly six months later. The project was then discontinued due to lack of financing following the collapse of the Soviet Union.Nevertheless, the Energiya rocket is still deemed revolutionary by many space analysts. Its many technical innovations live on, for example as part of the Sea Launch floating cosmodrome project.
You can share this story on social media: