Olympic vacuum: Games leech life from central London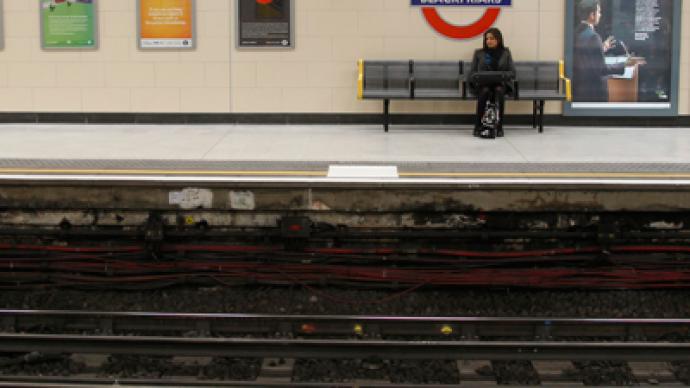 Millions of visitors have packed London for the 2012 Summer Olympics, but local businesses are feeling a slump amid all the hype. Olympic venues have drawn people away from the usual tourist haunts, turning central London into a ghost town.
Despite the millions of sports fans flooding London's newly built Olympic venues, shop owners in London's center have been complaining of a downturn. In preparation for the influx of visitors, London authorities warned tourists and residents alike to stay away from the city's center to avoid overloading the mass-transit system.
The Olympics were hoped to be the elixir that would revive a recession-wracked UK economy, but summer tourism has taken a big hit, with many travelers postponing visits until September. UK government estimates say that the games will generate revenues of more than $1.54 billion during the Olympics and a further $20 billion for three years afterward."London has approximately 300,000 foreign and 800,000 domestic visitors every day in August. These people have been told implicitly that they should stay away and they have done so," the European Tour Operations Association's Chief Executive Tom Jenkins said to the AP.
Jenkins said that tourist numbers "were dramatically down on last year," branding the city's bid to reduce congestion the "don't come to London campaign."
In spite of fear-mongering by London's ministry for mass-transit in the run up to the games, this week's statistics show a small rise in subway traffic – around four percent on Monday. The increase falls short of the "huge pressure" predicted by London mayor Boris Johnson.
London's famous West End theatre district is among the worst hit during the Olympic frenzy, with ticket sales down 30 percent according to local theaters.
"We're bleeding, darling," said Chief Executive of Nimax Theatres Nica Burns to the Financial Times. "For my six theaters, last week was the worst this year. I think the Olympics are great – but I feel like I've been the bull's-eye for the archery competition."
Peter Vlachos, a marketing expert from the University of Greenwich, called the situation a "disaster." Vlachos conducted a survey on the impact of the games on businesses, which revealed that 23,000 people forgo visits to local businesses every day in their rush to get to and from Olympic venues.
"The Olympics were sold to the business community as if it was going to be a huge windfall, and it hasn't materialized," Vlachos told the AP.
But the "overall picture" was actually "quite encouraging," according to Olympics Secretary James Hunt: "It may not be quite as high as they hoped for, but there are businesses that are marketed really effectively around the games that are seeing a big boost and actually the West End is doing very well in the evening as well."
You can share this story on social media: