UK govt refuses Litvinenko public inquiry
Published time: 12 Jul, 2013 14:07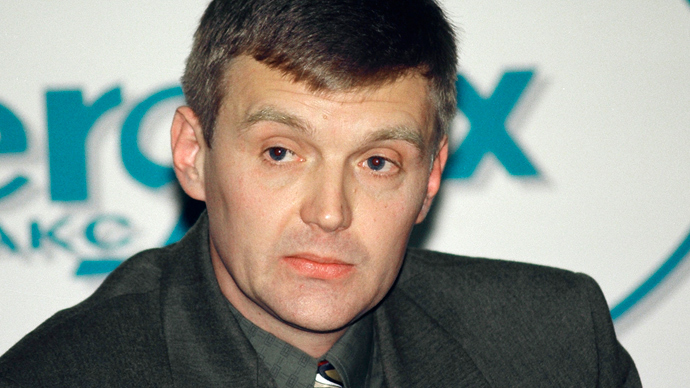 The British government has blocked a request for an open inquiry into the death of Aleksandr Litvinenko. The former KGB agent's family slammed the refusal as a show of "utter contempt" for the case that has driven a wedge between the UK and Russia.
Coroner Sir Robert Owen, who heads the investigation into Litvinenko's death in 2006, called for a public inquiry to be opened in June on the basis that the previous inquest was "incomplete, misleading and unfair."
The earlier probe had been denied access to sensitive intelligence material about the role of the Russian authorities in the murder to protect diplomatic interests. The idea behind an inquiry was to gain access to this information in closed hearings.
Coroner Sir Robert Owen, said it was "regrettable that a decision was not made until this morning," and that his arguments for a full public inquiry "did not carry weight with the government."
Ben Emmerson QC, the Litvinenko family's lawyer, slammed the ruling as indicative of an "utter lack of professionalism" and a "disastrous catalogue of indecision." He went on to say the British government had treated Litvinenko's wife and son in a "shabby way."

Litvinenko died in London in 2006 after drinking tea laced with a rare radioactive isotope, Polonium-210. On his deathbed in a London hospital he alleged that Russian President Vladimir Putin was behind his death. The Kremlin categorically denies the allegations.
The inquest into Litvinenko's death has been dogged by delays because both the UK and Russian governments have been slow to disclose documents.
The Metropolitan police have sought to arrest two Russian nationals in connection with the murder - Andrey Lugovoy and Dmitry Kovtun. However, the Russian authorities have refused to extradite them to the UK. British detectives claimed that Lugovoy poisoned Litvinenko at the Millennium hotel in London.
Both Kovtun and Lugovoy maintain their innocence. Lugovoy withdrew from the murder probe back in March on the basis that UK justice was "biased."
The Litvinenko affair has created a significant rift in Anglo-Russian diplomatic affairs over the last few years. 
Litvinenko's widow has accused both London and Moscow of purposely stalling the investigation and striking a deal to improve relations chilled by the murder of her husband.