Litvinenko case: Interpol to co-operate with Russian investigators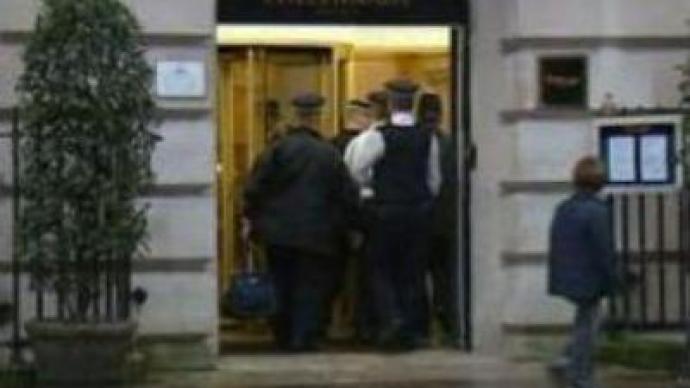 Interpol has joined the investigation into the murder of former Russian security officer, Aleksandr Litvinenko. The quest to uncover who is behind the murder has already pulled in witnesses from three countries.
In Moscow, Russian investigators, along with British police, have questioned a key Russian witness Andrey Lugovoy. The session took place in a Moscow hospital where he and Dimtry Kovtun, another of Litvinenko's contacts, are undergoing tests for radioactive contamination.
"Yesterday was my meeting with the representatives from the Russian general prosecutor's office and representatives from Scotland Yard. I want to point out that before the meeting it was stressed that I will be interviewed as a witness and nothing else. The meeting went on for around three hours. It was constructive. I think I answered all of the questions conclusively. If it's needed, I'm ready to meet with them again. That's pretty much all. I also want to add that I met the representatives without any lawyers present that again shows that I was interviewed as a witness, because under Russian law, a witness can decide whether or not to have lawyers present. I won't say anything about Dmitry Kovtun, I think he can speak for himself,"
Mr Lugovoy remarked after the meeting with investigators. Russian and British investigators questioned Mr Kovtun last week before German police found traces of Polonium-210 in Hamburg, where the businessman spent four days before meeting with Aleksandr Litvinenko and Andrey Lugovoy in London on November 1. That is the day Litvinenko fell ill and was admitted to hospital. According to German police, Mr Kovtun's ex-wife, her partner and their two children who have been tested for radiation are unlikely to have health problems. The results of the test made by the German Radiation Protection Agency have revealed that the contamination is roughly equal to what a smoker would be exposed to if he smoked several packs of cigarettes. Unlike British and Russian investigators, who are holding inquiry into Litvinenko's murder, German police are focused on Dmitry Kovtun's poisoning.Meanwhile, Russian investigators are expected to fly to London this week to talk to people who are believed to have vital information about the case. These include close friends and associates of Aleksandr Litvinenko. Boris Berezovsky and Akhmed Zakayaev, who are on Russia's wanted list, could also be interrogated. However, it is unclear how much access British police will give to the Russians.
You can share this story on social media: