Litvinenko buried in London's Highgate cemetery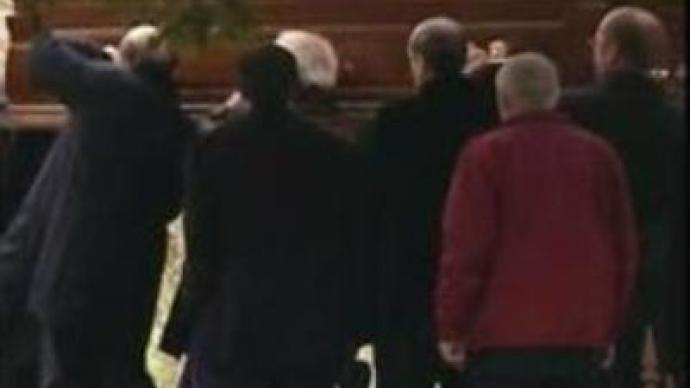 Former Russian security agent Aleksandr Litvinenko's funeral took place Thursday in the pouring rain at London's Highgate cemetery – the famous resting place of communist revolutionary Karl Marx.
Family and close friends gathered at the Central London Mosque in Regent's Park to say prayers for the former agent.His father Walter arrived arm in arm with a man wanted in Russia on terrorism charges – Akhmed Zakayev. Aleksandr Litvinenko's wife did not show up at the memorial service, although she did attend the funeral. The close circle attending the funeral included billionaire Boris Berezovsky, also wanted in Russia on a number of charges, and other associates of Mr Litvinenko.The former security officer was buried in a sealed coffin to prevent radiation from spreading.
You can share this story on social media: