Baltic brain drain hits hardest in Lithuania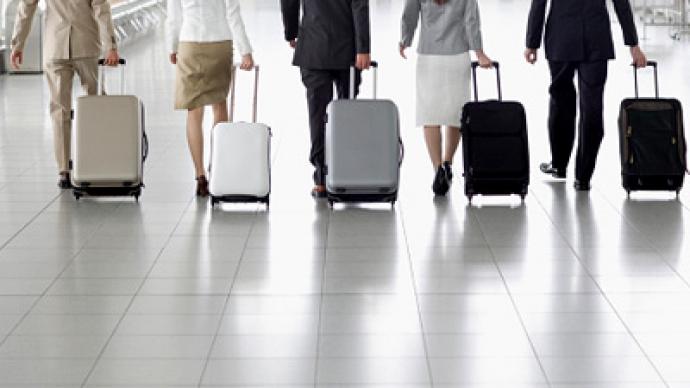 As the Lithuanian government prepares to carry out a major census, there is a growing concern that the population has plummeted by half a million in the last decade.
With more and more Lithuanians heading west to find employment, this small nation is in danger of getting even smaller.The so-called Baltic brain drain damages Lithuania ever deeper with each new day. Young people finish their studies at home then look for a job in Western Europe, where salaries are much higher.Irina Suskevic, a 24-year-old computer science graduate, has failed to find work in her native Vilnius due to the economic situation in the country. Irina's parents went to Ireland six years ago, so now she is one of the lucky few who can be reunited with their family and continue the job hunt in other EU countries.However, the global financial crisis and crippling recession in countries like Ireland means that the move abroad does not always provide the opportunities it once did."Yes it's always a risk," acknowledges Irina. "But nowadays it's better to go to Ireland and find a job there – even as a waitress, than sitting in Vilnius doing nothing."Lithuania has the highest level of migration in the EU. Preliminary government statistics for 2010 show that last year alone, an estimated 83,000 people left the country, many in search of work elsewhere.The Department of Social Statistics is desperate to find out how many people are living in the country in this year's major census. They expect to see the 2001 population of 3.4 million fall by almost 500,000. This exodus appears endless. The long-term estimates paint a bleak picture for the next 40 years."The future looks not so bright. According to our population projections there will only be 2.5 million Lithuanians by 2050," says Dalia Ambrozaitiene, the Department's director-general.One glimmer of hope expected to be revealed is that around 70 per cent of those who move away eventually return.The task for Vilnius is to try and keep their best and brightest from being lost to the brain drain to safeguard the future. "[The first is] social security. The second is to provide health security. The third maybe is to provide conditions for people to study, because now it is really difficult because it is becoming expensive and people spend money on studying when they have to earn money and in Lithuania they can't do that. Then I think we have to re-arrange the tax system for especially young people," proposed Arturas Rachas, editor-in-chief of the Baltic News Service.Though the task is evident, the implementation leaves vast space for discussion. Still, for many Lithuanians, like Irina, the change is already too late.
You can share this story on social media: