Licence to kill – Scottish seals on death row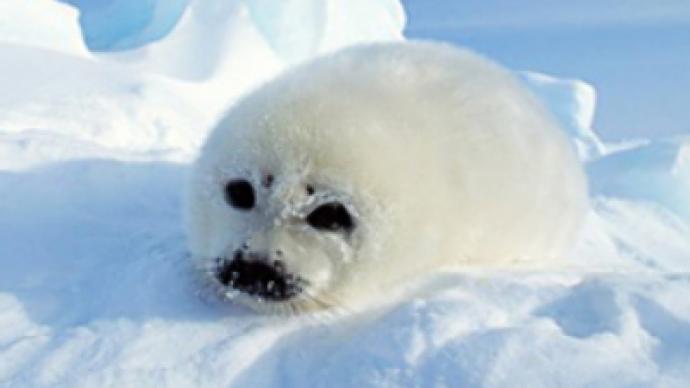 Scottish salmon farmers are being blamed for a dramatic fall in the local seal population, causing conservation groups to demand an immediate end to the slaughter.
Scottish waters are home to around 95 per cent of Britain's population of both grey and common seals and are consequently the guardian of internationally-important populations of these species.
However, in recent years these seals have been suffering a catastrophic decline in numbers, which animal welfare groups are blaming on the continual shooting of the animal by salmon farmers.
So severe is the decline of seals that more than 80 fish farms throughout Scotland are to be warned by the animal rights organisation, the RSPCA that they must restrain from shooting so many seals. Failure to do so may result in the fish farmers being expelled from the Freedom Foods Welfare scheme.
It is estimated that the number of common seals in Britain last year fell by a quarter with just 23,000 being counted. This "frightening" figure has been described by marine scientists as equivalent to the species stopping breeding for five or six years.
Although a number of factors are thought to be responsible for the decline in seal numbers, it is estimated that thousands are shot by fish farmers or contractors around Scotland's coast every year. Joanne Sim, Campaigns Officer for Advocates for Animals, says the unnecessary shooting of seals is "clearly an important issue".
A "ballpark" figure of 5,000 has been given as the number of seals killed each year by Scottish salmon farmers, a figure that Malcolm Dickson, consultant editor of Fish Farmer magazine, described as "grossly over inflated".
Accurate figures for the number of seals killed are almost impossible to obtain because there are no requirements to record the number found dead.
According to Sim this inability to record the exact figures is one of the main reasons why the existing Conservation of Seals Act is widely agreed to be "ineffective and unenforceable".
Current laws allow fisherman to shoot seals when necessary. But a dramatic decrease in numbers has provoked a group of nearly 30 conservation and animal welfare groups, supported by the Scottish Green Party, to call upon ministers in Scotland to ban the shooting of seals.
Andy Ottaway, campaign's director of the Seal Protection Action Group said: "This is a multimillion-pound industry. Why don't they commit some of their money into creating non-lethal methods to protect fish and equipment?"
In an attempt to improve animal welfare standards and to chase the so-called "green pound", some supermarkets in Britain are adopting "environmentally-friendlier" retail practices. Sainsbury's have announced they will finish dealing with suppliers linked with the shooting of seals.
Although the salmon industry has maintained that the whole issue has been blown out of proportion. Scott Landsburgh, chief executive of the Scottish Salmon Producer's Organization, said the industry always tries to deter not kill seals.
"One rogue seal can cause enormous suffering to thousands of fish, including their traumatic death. Seals can also damage nets, allowing fish to escape, resulting in a significant loss to the farmer," he said.
Marine research studies have estimated that the fishing industry removes 25 times as many fish as seals. It adds predation by other fish amounts to more than 30 times that of seals.
According to Advocates for Animals welfare group, both seabirds and porpoises take more fish than seals and that there is no evidence that falling numbers of fish stocks in the North Sea are due to increases in seal populations.
Gabrielle Pickard for RT
You can share this story on social media: