No rest for Libya: Over 130 killed in tribal clashes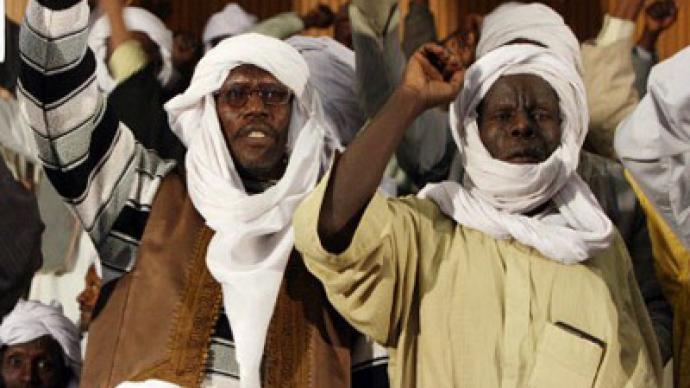 More than 130 people have been killed in fighting between two tribes in Libya's remote south-eastern area. This comes as NTC forces struggle to secure full control over Libya following the fall of the Gaddafi regime.
Some 113 people from the Toubu tribe and 23 from the Zwai tribe have been killed in the remote town of Kufra in the Sahara Desert, tribal sources told Agence-France-Presse on Tuesday.
The ruling NTC has so far not intervened. "We tried calling the NTC but they have not responded," the chief of the Toubu tribe told AFP.
"We have been under siege for a week. Since the start of the clashes, 113 people from our side have been killed, including six children," said Issa Abdelmajid, chief of the Toubu tribe, which fought Muammar Gaddafi's forces during last year's uprising. He added that 241 members of his tribe had been injured.
A spokesperson for the Zwai tribe confirmed 23 deaths and said that 53 people from their side had been wounded. Yunus Zwai added that the opposing tribe has the support of outside forces.
"People from the Toubu tribe are being helped by foreign elements from Chad and Sudan. We have arrested several Chadian and Sudanese fighters," Yunus Zwai, spokesman for Kufra local council, told AFP.
The clashes are undermining the NTC's efforts to maintain the country's unity after the removal of the regime of Colonel Gaddafi. In January, forces opposed to the NTC managed to retake the former Gaddafi stronghold of Bani Walid.
You can share this story on social media: