Libya: Liberation plans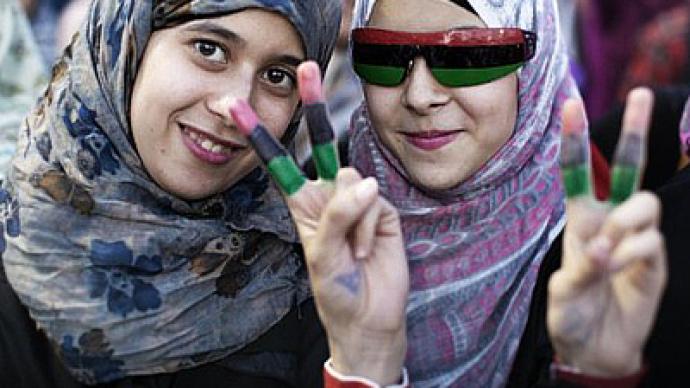 Libya has got a new national holiday. The country's new rulers announce Libya's liberation and victory over Muammar Gaddafi's longtime regime on Sunday.
"We declare to the whole world that we have liberated our beloved country, with its cities, villages, hill-tops, mountains, deserts and skies," a NTC official who opened the ceremony said as quoted by Reuters. "Declaration of Liberation. Raise your head high. You are a free Libyan," NTC vice chairman Abdel Hafiz Ghoga said to the jubilant crowd.The liberation is being declared in the eastern city of Benghazi and not in the capital, Tripoli. During the uprising that saw the overthrow of Gaddafi's regime, Benghazi was the political center of the opposition. The chairman of the National Transitional Council, Mustafa Abdel Jalil, has announced that the new laws of Libya will be based on Islamic Sharia law. He added that the banking system would conform to Islamic regulations, which prohibit interest. He also said that a law banning polygamy has been annulled as it was a violation of Sharia law.On Sunday, the country's acting prime minister, Mahmoud Jibril, said that consultations are under way to form an interim government within a month. Elections to a national congress, which would replace the NTC, would take place as soon as possible afterwards, he added."The head of the new parliament, when elected, will be the temporary or provisional president of the country," he explained.The election of the national congress will be followed by Libya's first presidential elections in decades, which will lead to the formation of its first elected government.
You can share this story on social media: