The bloodshed in Libya is unacceptable - Hillary Clinton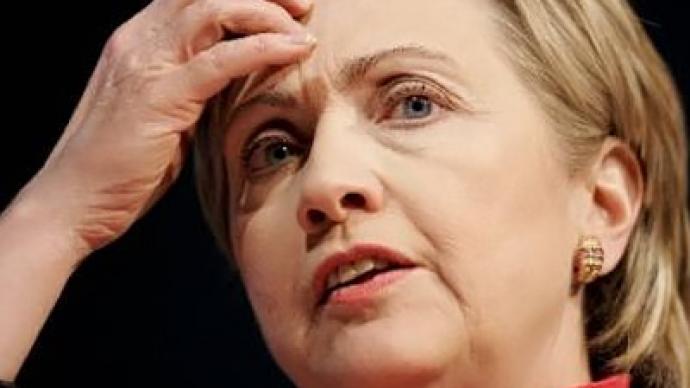 US Secretary of State Hillary Clinton met the press and gave her reaction to unrest gripping North African Libya, where the situation remains critical with more than 200 people killed.
The top US diplomat made a statement at the State Department in response to the latest reports that hundreds of people have been killed in civil unrest in Libya.Clinton called the "bloodshed in Libya unacceptable" and said that US authorities and its partners around the world "are working urgently" to convey this message to the Libyan government.She also called on Gaddafi, who has been in power for four decades, to take action to end the violence. Washington is keeping a close watch on the political crisis in Libya. Also, two Republican senators called for President Barack Obama to "speak out clearly in support of the Libyan people."RT spoke to several American observers who say there is a difference as to how the US reacts to anti-government protests in the Arab world. Some analysts think that with Egypt it was easier or even safer for the US to root for democracy and support the people because there was the powerful army, which was largely financed by the US. But in other countries, like Libya, the US does not have that same leverage and therefore it is much more cautious in calling for democracy there.However, some believe Washington is not really supporting democracy, but is defending its own interests, as Libya has the richest oil reserves in Africa. It is the 12th-largest exporter of oil in the world. And now it is very hard to predict who will be in power if Gaddafi is ousted. Some of the experts say that the US would rather have things as they were – for seven years Gaddafi has agreed to open up Libya's oil reserves to the West, and let them invest in Libya's oil production. But now, with protests spreading like fire across the country, the US seems to have little control over what will happen next.
You can share this story on social media: