Liberian leader boycots hearings in Hague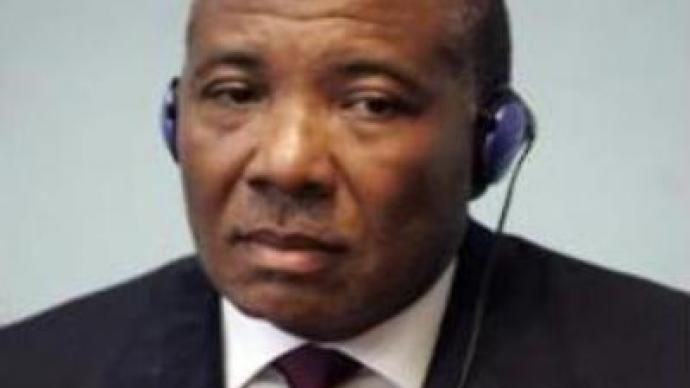 The trial of former Liberian president Charles Taylor has started at a UN war crime's tribunal at The Hague. Taylor himself failed to show saying he won't cooperate and is boycotting the hearings and that he feels the trial will not be fair.
Taylor attorney also walked out of today's proceedings, despite the judge ordering the lawyer to continue defending his client.Taylor is the first African leader to face an international tribunal.Taylor's charge sheet details some of the most hideous atrocities inflicted on the people of Sierra Leone during their 11-year civil war. He has pleaded innocent to all counts.Some 50,000 people perished as Sierra Leone endured one of the most bitter conflicts fought in Africa. Even in comparison to Africa's often horrific fighting, the people of this West African country faced terrible brutality.Prosecutors and human rights campaigners hope this trial will send a message to leaders who believe they are above the law.
"No matter how insulated people may think they are today, even if they think that maybe they can work out a deal where they'll give up power and be given a good exile. The Charles Taylor case, his arrest, his transfer and the commencement of this trial really represents a break from the past,"
Stephen Rapp, a prosecutor, says.Taylor's indictment claims he sought regional influence, whilst President of neighbouring Liberia, by destabilising Freetown's government and taking control of the country's mineral wealth.The trial's location in The Hague has disappointed many involved in the case, but regional instability and the threat of reigniting tensions has forced the move.
"It is unfortunate in terms of accessibility that the trial has been relocated to The Hague because it will be undoubtedly more difficult for West Africans to know what is happening,"
Alise Kappler, from International Justice Programme, Human Rights Watch, explains.Prosecutors are hoping the trial can be concluded within 18 months. The speed of the trial underlines the international community's determination to hold an African President to account for the first time.
You can share this story on social media: