Rock star: Chelyabinsk awards DiCaprio an Oscar of its own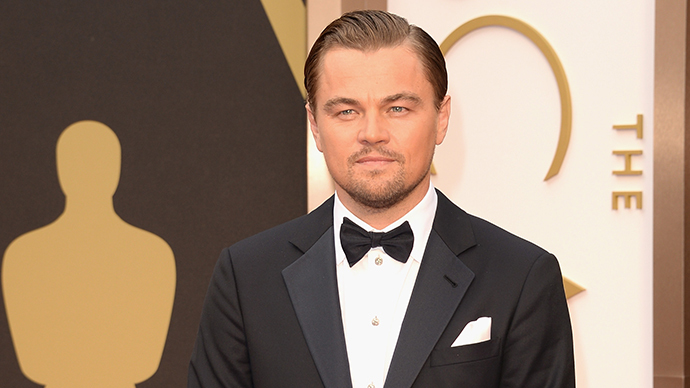 Oscar nights haven't been kind to Leo DiCaprio – despite four nominations, he has gone home empty-handed. Now actors in Chelyabinsk, the Urals city hit by a meteorite, have set things right – awarding him another chunk of rock, their very own Oscar.
The idea is the brainchild of the Chelyabinsk Chamber Theater, which decided to gift Leo the weighty 'Ascar' in honor of World Theater Day, which is celebrated March 27.
Alla Tsypordei, who is part of the campaign to avenge a chronic Academy wrong, told Russia's Itar-Tass news agency they have "several options for delivery," but don't know which one they will choose. Tsypordei added that the might need to enlist the help of a few famous stage hands behind the scenes to see the award delivered to its rightful owner.
Actors from the south Urals city best known for its star-studded meteor thought Leo also deserved recognition for his impact on the silver screen. Their solution: Ascar, a 9.4 inch tall, 3.08 pound figurine forged in the fires of Kasli on the eastern slope of the Middle Urals.
Apart from the region's meteorite, Kasli is renowned for its center for artistic sculptures hammered out from cast iron, with many renowned historical sculptures and figures in Moscow and St. Petersburg, as well as the iron furniture in the northern capital's stellar Winter Palace, having been produced by the Kasli factory.
Along with the statuette, which locals dubbed Ascar, they also hope to deliver Leo a certificate naming him as an honorary member of the Chelyabinsk's Chamber Theater in order to compensate him for his Oscar trials and tribulations.
Leo's first Academy snub came two decades ago, which he racked up his first Oscar nomination playing a mentally handicapped teen in What's Eating Gilbert Grape. He was later nominated in 2005 for The Aviator and again in 2007 for Blood Diamond.
His latest Oscar denial came earlier this month when the academy denied him once again for playing a drug-addled womanizing sociopath in The Wolf of Wall Street.
You can share this story on social media: