Moscow remembers legendary WWII parade and heroes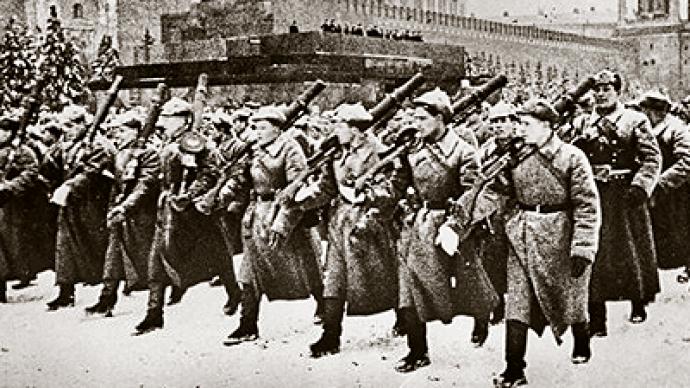 Moscow is commemorating the legendary parade that took place in Moscow back on November 7, 1941 when Nazi troops were only a hundred kilometers from the capital.
On Sunday thousands young people from patriotic clubs, military schools and youth organizations took to Red Square to march in honor of the WWII veterans.Servicemen of the Moscow Military District and mounted group of president regiment are wearing 1941 uniform. The viewers can also see war-era T-34 tanks, ZIS and GAZ-M1 vehicles and 37mm anti-aircraft guns.The original parade of 1941 was held on Red Square to celebrate the 24th anniversary of the Bolshevik Revolution. At the time, the Nazi troops were just some 70 to 100 kilometers from Moscow. Many of the troops who marched in that parade left Red Square directly for the front.Presently, about 70 veterans who took part in the 1941 parade live in Moscow. However, not all of them were able to come and watch the parade on Sunday. Those who could were the guests of honor.
You can share this story on social media: