LeBron keeps Cavs alive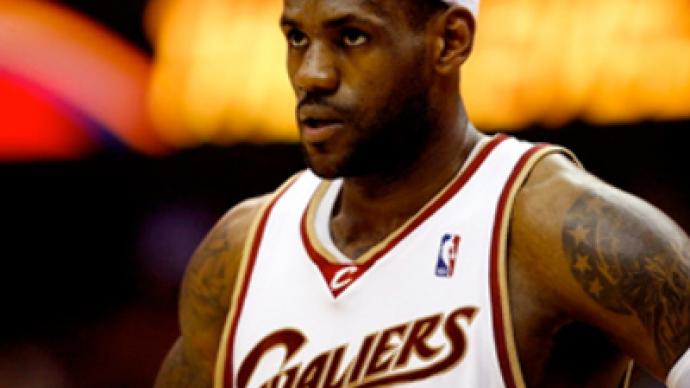 In the NBA, the Cleveland Cavaliers are still alive in the Eastern Conference final after fighting back against Orlando Magic in the best of seven series.
MVP LeBron James dished out a triple-double in front of home fans. His 37 points, 14 rebounds and 12 assists gave the Cavs a much-needed second wind, as they beat Magic 112-102 to claim Game Five. The Cavs are now 3-2 down in the best of seven series.
"Well, they had a lot of guys that shot the ball well: Mo Williams, Delonte, Daniel came off the bench and hit some big shots and LeBron closed it out, so it was a great team effort on their part. Everybody came out ready to play tonight and that's why they got a good one," Magic's Dwight Howard said after the game.
The Cavs hero was categorical as usual:
"At this point, it's like I said, you either win or you sit at the house and play with the kids a lot. You sit back and watch the finals – something I haven't envisioned. You know I signed up to play for a long time this series and this season, so there's always a sense of urgency when you're down on the brink of elimination," LeBron said.
Game Six of the series will take place in Cleveland on Saturday.

Meanwhile, in the West, Denver play home needing a victory to send the series back to Los Angeles for a Game 7.
You can share this story on social media: