Lebanon to receive $US 7.6 BLN aid from international donors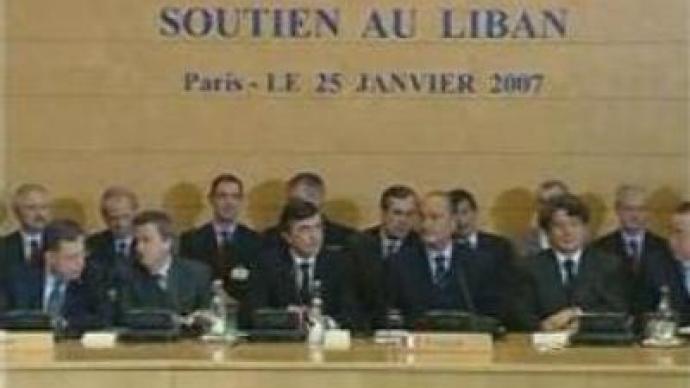 Leaders from more than 40 countries and organisations gathered in Paris for a high-level conference on Lebanon, which closed a short time ago. The country has been promised more than $US 7.6 BLN in aid by international donors.
Most of the money comes from the United States, the EU, the United Arab Emirates and Saudi Arabia as well as the World Bank. The money will go towards Lebanese Prime Minister Fouad Siniora's government to help it with reconstruction efforts following the war last year. The sum raised is well above what was expected and in the closing session the Lebanese Prime Minister said he was 'extremely satisfied, extremely grateful and extremely thankful' to the world community. The generosity shown at the gathering in Paris, certainly, demonstrates the world's support for the Lebanese government.But now violence overshadows any fundraising progress made by the country's Prime Minister in Europe.A curfew has been imposed in Beirut, after at least three people were killed in fighting between rival student groups and dozens of people hurt in the clashes between pro and anti government supporters. The Lebanese army struggles to restore order to the streets of the Lebanese capital, after an argument over politics at a university cafeteria exploded onto the streets. Soldiers fired into the air as students armed with sticks and stones and makeshift weapons attacked each other near Beirut's Arab University. Some demonstrators turned up wearing hard hats. The riot spilled into the surrounding neighborhood, as students turned their aggression on nearby parked cars. Classes at all schools and universities in the city have been temporarily suspended, and a night curfew declared in the city, as the government appeals for calm.And Thursday's violence only reminded Lebanon of how quickly tensions like those seen this week can spiral out of control.
You can share this story on social media: