Lebanon thanks Russian soldiers for rebuilt bridges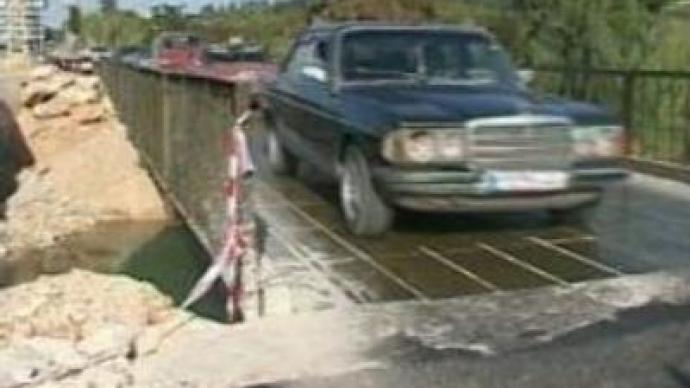 Lebanese leaders have thanked Russia for it's assistance in rebuilding the country's bridges following the recent conflict with Israel. Russians will leave in December after repairing eight bridges.
The Kasmir bridge links the north and south part of southern Lebanon and allows drivers to save time, gas and money. Without it, motorists would have to travel a much longer route.In fact, local people are so grateful, they've dubbed it the "Russian bridge".The Russian soldiers have been in the country since October. According to a bilateral agreement they'll leave in December after repairing eight bridges.Their efforts were often hampered by political unease that reached its climax on Tuesday when the country's Industry Minister Pierre Gemayel was assassinatedMore than 300 soldiers came from across Russia for the effort. Most are trained engineers who were able to assist also with clearing mines and repairing electricity power suppliesThe mission cost the Russian government just under $US20 million.The unit was not part of the United Nations peacekeeping mission and therefore not under international protection.Instead, a special mission sent from Chechnya protected the group.The camp is in a territory controlled by the Lebanese army. So far there haven't been any incidents.More than a 100 bridges and 60 highways were destroyed by the Israeli army during its month long war with Hizbullah.The Israelis said they were afraid the militants would try and move the two soldiers they kidnapped from Lebanon to Syria, and from there, to Iran.Russia and France have been assisting in their repair but there is still much work to be done and the country is far from recovered.
You can share this story on social media: