Lebanon pullout: the desperate flee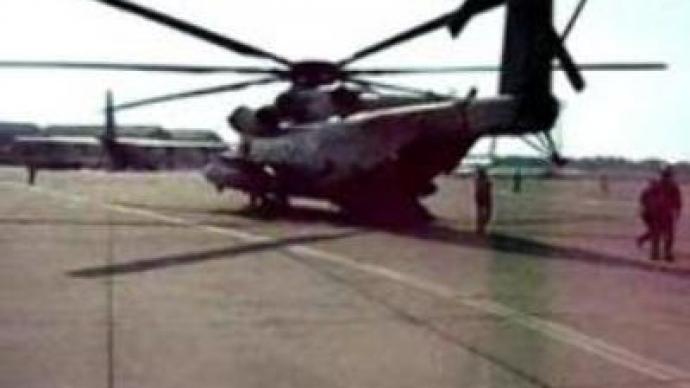 One of the largest evacuations since the Second World War is underway in the Middle East. Helicopters, warships and ferries are packed with people desperate to escape the violence.
Governments around the world moved quickly to help terrified citizens. With
Beirut
's airport in tatters, many foreigners have taken the land route to
Syria
to escape Israeli bombs, missiles and artillery fire. Others wait to be brought out by ship or helicopter to
Cyprus
.
Britain
, the
United States
,
France
and
Canada
sent warships and chartered ferries to the Cypriot
port of Larnaca
, to take their citizens home. Chinese, Australian, Italian, Indian and Swedish citizens have also been moved to safety.Around 5,000 Britons, 10,000 Americans and thousands of Canadians have opted for evacuation, and will leave in the next few days. Hundreds are back home thanks to help from the Russian government, though many remain in
Lebanon
awaiting assistance.
Russia
's embassy in
Lebanon
is also helping citizens from former Soviet republics.
Belarus
has no embassy in
Beirut
, and the Moldovan embassy wants money from its citizens before helping them leave. The embassy in
Lebanon
is working round the clock to organise more buses from
Beirut
to the
airport of Latakia
. Twenty buses evacuated Russian citizens on Wednesday. Children, pregnant women and people from the south of
Lebanon
were first to be taken out. The process is expected to continue for several days.
You can share this story on social media: