Lebanese violence continues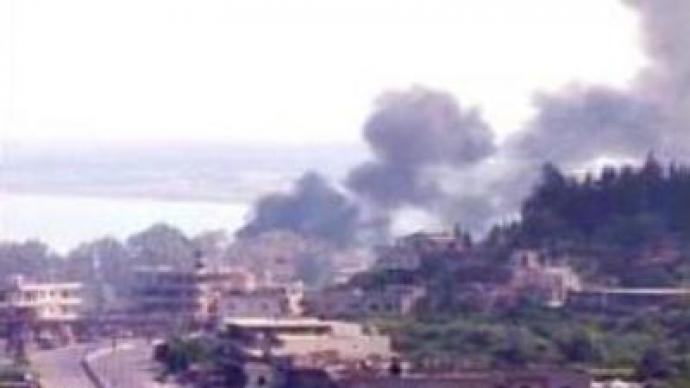 Fighting has resumed between the Lebanese army and Islamist militants in a Palestinian refugee camp in northern Lebanon, despite a truce. Thousands remain trapped in the camp, facing deteriorating conditions.
For a third day, artillery and machine gun fire has echoed around the Palestinian refugee camp where the Fatah al-Islam militant group are holed up. Dozens have died since violence began on Sunday.Food and water supplies have been running low for civilians, a fragile truce allowed some aid trucks to enter the camp. But as fighting resumed a UN aid convoy was forced to leave after shells exploded near it. Some refugees have left the camp fearing the number of civilian deaths could rise.The European Union Foreign Policy Chief, Javier Solana, headed to the Lebanese capital, Beirut to discuss this latest crisis gripping Lebanon.
"My message today is a message of solidarity with the Lebanese people – solidarity with the armed forces and solidarity with the government. And we hope very much that the temperature will come down so that the work the government needs to do can be done in the conditions that are normal for a democratic government,"
said Javier Solana.Meanwhile, Governments around the world, including Moscow and Washington, have called for an end to hostilities.
You can share this story on social media: