Lebanese opposition protests against tax increases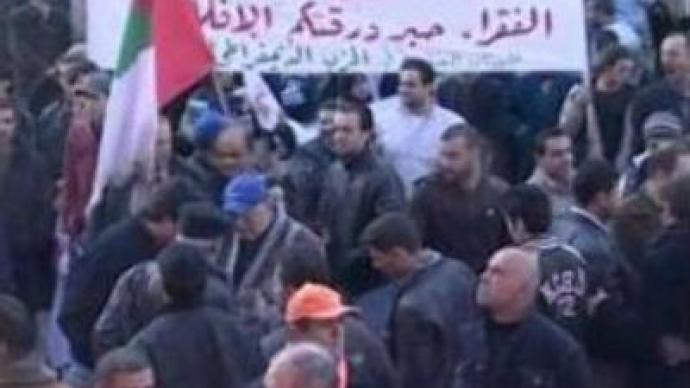 In Lebanon the Hezbollah-led opposition joined labour unions to protest against tax increases proposed by the country's government. The protest has turned into a new stand-off between the opposition and the government.
The unions called for a sit-in after Prime Minister Fuad Siniora proposed the tax increase as part of economic reforms.The opposition said the protests were "an alarm bell" and would be followed by street demonstrations and strikes if the government does not drop the proposed tax increases.
You can share this story on social media: