Leaders of unified church hold joint service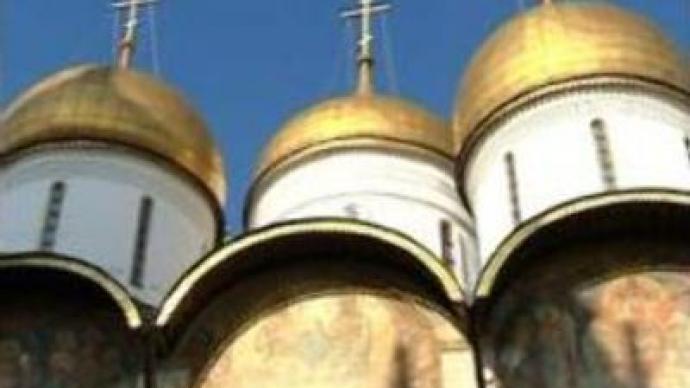 The leaders of the newly-unified Russian Orthodox Church have held a joint service at the Assumption Cathedral in Moscow. This is the latest in a series of events marking the reconciliation of the two Churches, after an 80-year split.
Patriarch of Moscow and All Russia Aleksy the Second and the Head of the Russian Orthodox Church Outside of Russia Metropolitan Laurus were leading the service, which happened at Moscow's oldest cathedral – commonly known as the Uspensky or Assumption Cathedral.This is the latest in a series of events in Moscow marking the historic re-conciliation of the two Churches, after an almost 90-year split. Meanwhile, Christians in Russia are celebrating the re-unification of the Orthodox Church. To mark the event, a religious procession has set off to Moscow from the city of Vladivostok in the Russian Far East.The participants will cover more than 9,000 KM before reaching the capital in June next year.In Moscow, they will meet the participants of other religious processions that marched from other cities in Russia and two major centers of Orthodox Christianity abroad, in Greece and Jerusalem.The processions mark the start of the international spiritual and educational programme called 'Under the star of Our Lady'. It aims at uniting the peoples of Russia.
You can share this story on social media: