Russia moves to ban witchcraft and fortune-telling ads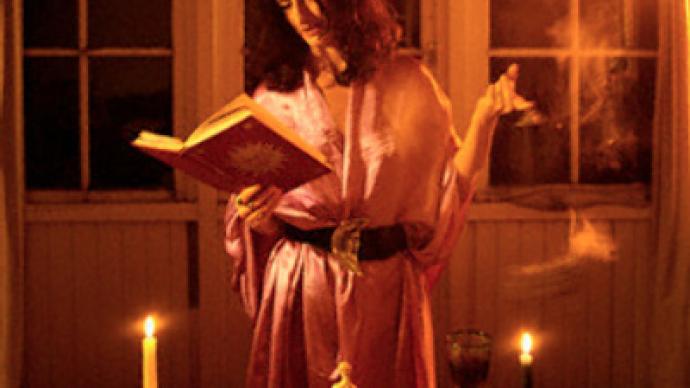 Russian witches, magicians, psychics, fortune tellers and faith healers will now have to think of a new way to attract customers: a law is planned to ban advertisements of their services in the media.
The State Duma has approved the first reading of the correction to the Law on Advertising, which forbids users of supernatural powers of all kinds to promote their services in the mass media. At present, such advertisements, ranging from promises to bring back an unfaithful husband or break a hex, to suggestions of curing all illnesses, telling the future, and bringing luck in business are abundant in the printed press and on TV.
Besides banning the "mystical" advertisements, the draft bill has barred the promotion of healers who claim to use any unconventional or occult methods in their work, with exception made only for those healers who have obtained a valid state license for their activities.
The members of parliament are concerned about the safety of Russian citizens, who believe in the supernatural as this can easily make them prey to conmen.
"Our citizens, who trust the promises of magicians and wizards, frequently become the victims of ordinary conmen," Evgeny Fedorov, head of the State Duma Committee on the Economic Policy and Entrepreneurship, told RIA Novosti news agency. "That is why I think it necessary to limit the flow of information about them."
The Russian Orthodox Church has upheld the draft bill with both hands.
"No civilized country can allow such a rampancy of self-advertising 'magicians' and 'miracle-workers'", the Moscow Patriarchate said in a public statement.
The Church did not completely rule out the possession of certain healing powers by certain people, but said that their qualification and methods of work needed to be confirmed by science.
You can share this story on social media: