NATO's stance on missile shield in Europe raises questions – Lavrov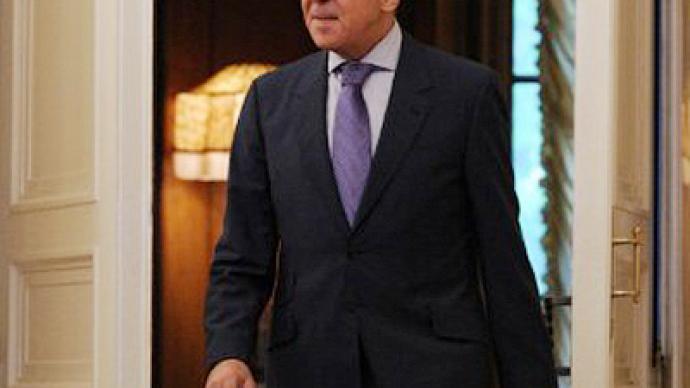 Alliance's unwillingness to provide legal guarantees to Russia that missile defense system will not be aimed against any of European countries raises questions, Russia's FM Sergey Lavrov said at the meeting with his Polish and German counterparts.
Three foreign ministers have held their first meeting in the main city of Russia's westernmost exclave of Kaliningrad to discuss the range of issues, including Russia's relations with NATO and EU, as well as with international and regional organizations.Sergey Lavrov believes that the approach towards European Missile Defence issue should be based on interests of all European countries, including even those which are not members of any military organizations. "We would like the issue of European Missile Defense to be resolved by taking the interests of all European countries into account, not only members of Russia-NATO council, but all countries, even those not involved in security blocs or military organizations, " Lavrov said. "We should start by agreeing to create a joint European missile defense system. We do see some progress, though the process is going quite slowly."Russia is concerned by the refusal of its partners to give legal guarantees that the European Missile Defense system will not be aimed against any European country, Lavrov said. However, he said Russia hopes the issue will be solved in the near future. "We would like to see a document stating that the system will not be aimed against any country taking part in it. But our partners say we don't need to put this on paper, they say it's an obvious thing," Lavrov said. "This refusal to answer our request does raise some concerns, and we hope that they will be laid to rest in the near future. The agreement we come to will determine the future of Europe in ten years' time. It can either be a common home for all of us, or we could end up throwing it back in time some thirty years," Lavrov added.Russia has previously said it intends to take action if the US and NATO go ahead with their plans without taking Moscow's views into account.The US is pushing on with the building of a missile base in RomaniaWashington and NATO say the shield will protect Europe from missiles from countries like Iran or North Korea, but Russia sees it as a security threat and is insisting on an equal say in the project.
Watch the second part of the three-way news conference given by Russian, Polish and German Foreign Ministers, Sergey Lavrov, Radoslav Sikorski and Geedo Vesterville respectively.
You can share this story on social media: