EU bureaucrats blocking talks with Russia on Ukraine row – Lavrov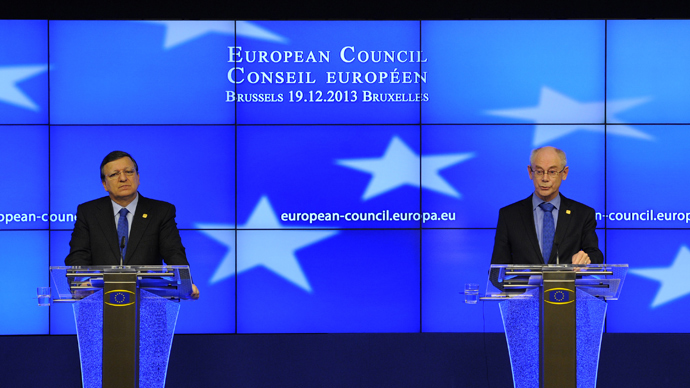 Russia and some EU countries are eager to sit down for trilateral talks with Ukraine to try and settle the integration debacle. But overreaching bureaucrats in Brussels are opposing this intention, says Russia's foreign minister.
FM Sergey Lavrov was describing the debate over proposed trilateral talks, which would involve Russia, the EU and Ukraine and would be aimed at finding a compromise solution and address concerns of all the parties involved. Ukraine last month delayed signing a key EU free trade deal, a move which sparked anti-government protests in the country and led to a public trade of blame between European and Russian officials.
"Holding trilateral consultations, which would be aimed at an honest discussion of the current trade conditions between Russia, the European Union and Ukraine, with no attempts to conceal anything of cheat each other, would be a very good proposition," Lavrov said in an interview with RIA Novosti.
The idea was supported in Moscow and Kiev, but was rejected by the EU, "or rather by the European bureaucrats," according to the minister.
To illustrate the divide between European national governments and joint EU structures in Brussels, Lavrov described his December 16 meeting with his counterparts from the 28 members of the union, saying that "some of them said approve the idea of trilateral consultations, which would actually be a right non-confrontational path. So European bureaucrats took a bit too much on themselves as compared to what member states want from them to."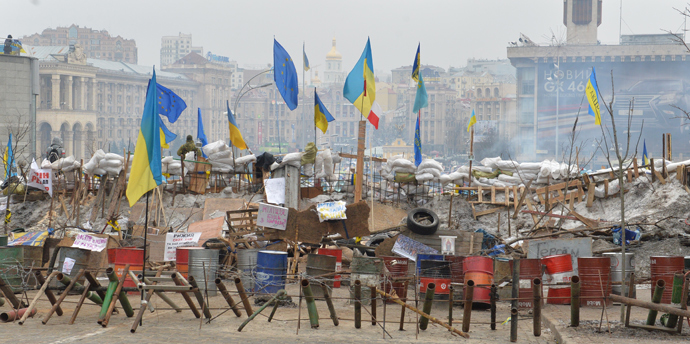 Speaking of the conflict itself and the role that Russia plays in Ukraine's decision, the Russian minister reiterated that Moscow only sought to protects its legitimate economic interests. One of Kiev's biggest considerations was Russia's warning that it would revoke a free-trade agreement with Ukraine if it signed the association agreement with the EU.
"It doesn't mean that we would have issued some sanctions against Ukraine, we would simply go back to the commonly used rules, the so-called 'most favored nation' rules, while our current free trade zone offers additional preferences," Lavrov said.
He added that Russia put a great deal of diplomatic effort in securing a transitional period for its less-developed industries, when it negotiated its joining the World Trade Organization. The grace period, which is meant to allow the Russian businesses to mature and prepare for facing tough competition from other nations, would have been compromised, if Ukraine signed the deal and Russia did not pull out of its free trade deal with Ukraine.
But when Russia and other members of the Customs Union, an economic bloc, which Russia and several its neighbors have formed, are ready to compete economically with EU members, they would be happy to liberalize trade with Europe, Lavrov stressed.
Russia has done nothing to be criticized for on Syria, Iran
Speaking of more acute global crises, Lavrov said that Russia's position on the war in Syria and the standoff over Iran's nuclear program is just and not something it can be blamed for, unlike some other parties involved.
"Some members of the process tried to score some unilateral situational benefits in the situation, to play geopolitical games that have nothing to do with the common interests of the peoples of the Middle East and North Africa," he said. "In the end our position prevailed, and everybody admitted that we were right."
Lavrov was speaking about the breakthrough agreement that led to the ongoing destruction of the Syrian chemical weapons arsenal and the provisional deal, under which Iran agreed to partially put on hold its nuclear development in exchange for lifting of some sanctions. In both cases Russia played a major role at the negotiations table.
The next major objective for the Russian diplomatic corps will be the conference in Switzerland's Montreux (previously dubbed Geneva-2), which is to convene all parties with a stake in the Syrian armed conflict. Organizational work for the event is far from being over, Lavrov said.
"The major problem now is to understand how representative would be the delegation from the Syrian opposition, because there are conflicting reports on the issue arriving lately," he said.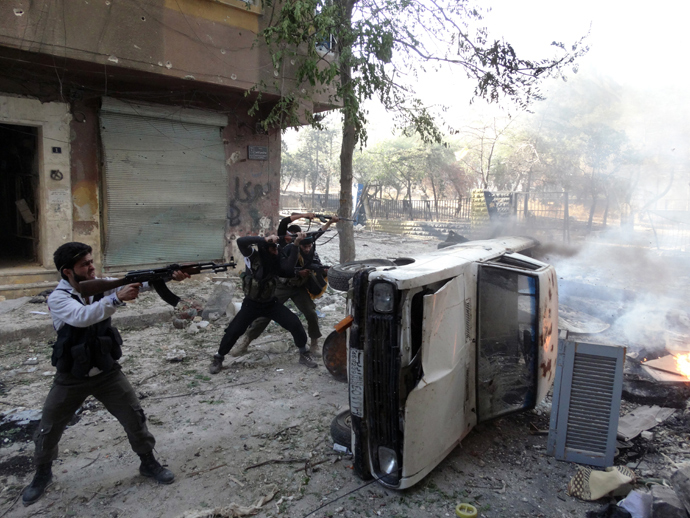 The Syrian opposition is notoriously fractured, and those groups which agreed to take part in the Swiss conference and which have support of foreign powers may have little influence on the ground in Syria.
"There are an increasing number of jihadists from foreign countries. The so-called 'terrorist international' sent there a huge number of fighters. There are reports that the Free Syrian Army, which our western partners portray as a secular force with a genuine desire to negotiate Syria's future, is losing ground under an onslaught of the extremist groups, including those blacklisted as terrorists by the US, the EU and the UN," Lavrov outlined the situation.
With the situation that grim, even backers of the Syrian opposition admit that Syrian President Bashar Assad is "a smaller threat to Syria than its takeover by the terrorists," the diplomat said.
"It would have been an overstatement if we said that most of the people love him, but the fact is that many see the current president as a man who will not allow infringing the interests of a large number of Syrian citizens."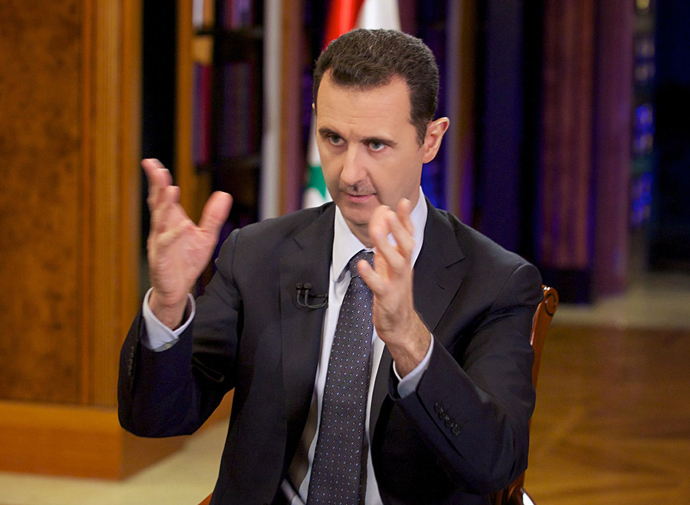 Another serious issue is the debated participation in the conference of Iran, a major ally of the Syrian government. Some parties object to calling officials from Tehran to Montreux, a position which Lavrov finds questionable and "probably based on ideological considerations."
"Americans dealt directly with Iran without a second thought, when they needed Iranian cooperation during the stationing of American troops in Iraq. They had regular contacts over Afghanistan. And let me remind you that during the Taliban rule in Afghanistan, Iran was member of the 6+2 group [which included Afghanistan's neighbors, Russia and the US]," the minister said.
"I see no valid argument against giving Iran the same status that other foreign players will have in Montreux," he added.
No pause in Russia-US relations
Lavrov commented on the words of US President Barack Obama, who said Washington needs to take a pause with Russia after its giving political asylum to NSA whistleblower Edward Snowden.
"I didn't notice any pause. It's regrettable that the emotions over the Snowden case led to the decision to delay a scheduled visit [of Obama] to Moscow ahead of the G20 summit in St. Petersburg. But since then our contacts did not have any cuts," Lavrov said, adding that he had some 15 meetings with US Secretary of State John Kerry since his appointment in February, which "is probably a world record."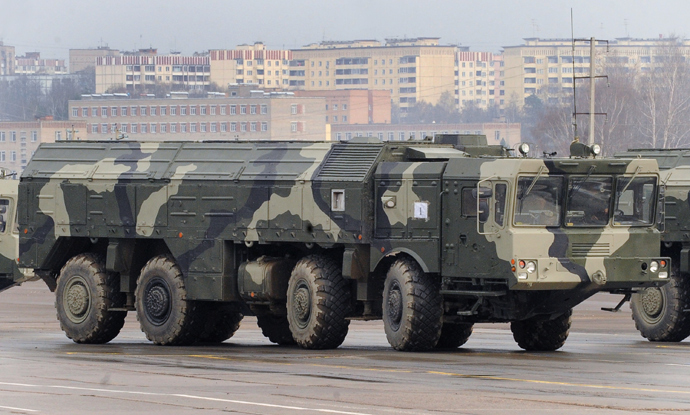 One of the key points of conflict between Moscow and Washington is the US development of its anti-ballistic missile system in Eastern Europe. The project, which Russia sees as a threat towards the strategic military balance, went back into the media spotlight after a report that Russia deployed its nuclear-capable Iskander missiles in its western enclave of Kaliningrad region. Russian President Vladimir Putin dismissed the reports, saying no such move have been made yet.
"We have long told our American partners that such a deployment may be one of the responses to their action to deploy the European segment of the global antimissile defense system. When such a need arises is for the military to judge. Nothing personal, just rules of the game," Lavrov said.
You can share this story on social media: