Wooing NATO troops would be like inviting the USSR – Latvian mayor
​The stationing of NATO troops in Latvia, which is being advocated by some politicians, would be a foreign invasion similar to the invitation of Soviet troops in 1940, which led to the eventual takeover of the country, a popular Latvian politician says.
"If NATO troops move in, it practically means a foreign occupation," Aivars Lembergs, Mayor of Ventspils, stated as cited by the local media. "It's the same thing that happened in 1940, when the Soviet army came to Latvia at the invitation of [President and Prime Minister] Karlis Ulmanis."
Lembergs, who has been heading the Latvian port city since 1988 and once ran for the office of prime minister, was referring to the authoritarian rule of independent Latvia between 1918 and 1940. In the last years of his rule, Ulmanis was pressured by Moscow into allowing Soviet military bases in Latvia. The USSR eventually took total control of Latvia only to be ousted by invading Nazi Germany a year later. Lembergs sees some historical parallels with the present situation.
"Allowing NATO troops in Latvia make it a potential battlefield between the United States and Russia. This would compromise our long-term economic and social interests and threaten Latvia's security," he argued.
The politician made his statements as he was arguing against the idea of stationing NATO warships in his city's port. He said Ventspils is designed to service commercial vessels and suggested that Liepaja, another Latvian port, which was a major naval base in Soviet times, was better suited for the task.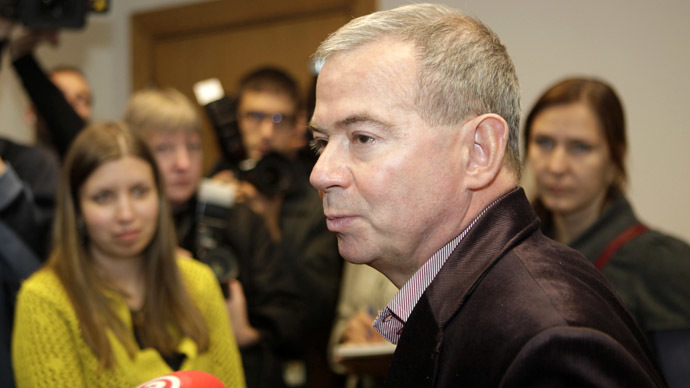 Lembergs had previously argued against calls by some Latvian politicians to issue economic sanctions against Russia in response to the Ukrainian crisis. He said that if Riga did so, Moscow would retaliate with sanctions of its own, which would hurt the Baltic country badly.
"It would be easier for us to just go and drown ourselves in the Baltic Sea," the mayor said.
Latvia along with two other former Soviet republics - Lithuania and Estonia - joined NATO in 2004. It was the first post-Soviet nation to host a NATO summit in 2006. Currently the alliance is involved in patrolling Latvian airspace.
NATO's relations with Russia deteriorated amid a major split between Russia and Western powers over the ongoing crisis in Ukraine. The alliance said it is suspending all cooperation with Russia to vent disagreement with Moscow's acceptance of the formerly Ukrainian region of Crimea as a new part of Russia.
Amid the tension, NATO sent additional forces into Eastern Europe. The Baltic States received six extra F-15 fighter jets provided by the UK, France and Denmark to protect their airspace. The aircraft are stationed in Lithuania.
You can share this story on social media: