Helicopters, Navy ships rescue hundreds from ice floes in Latvia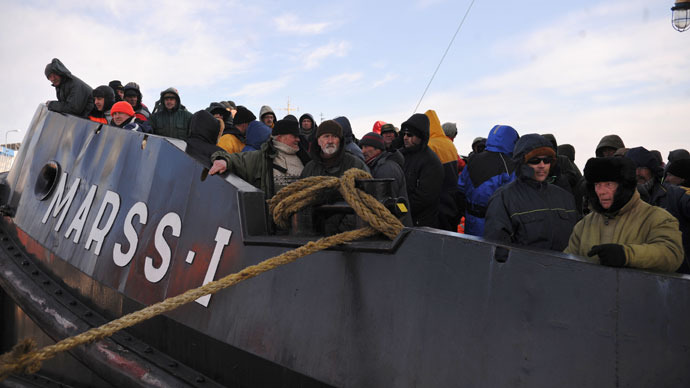 Over 200 people, including women and children, have been rescued from two ice floes that drifted away from the shores of Latvia, the country's emergency ministry has reported.
The massive rescue operation in the Gulf of Riga involved helicopters and Navy ships. Bad weather conditions and high waves hampered rescue efforts at times, but the operation was completed successfully.

"219 people have been rescued from the two ice floes. The evacuation is over," Latvian emergency officials told RIA Novosti.
There were 180 people on an ice floe near Vakarbulli beach, and another 39 on one near Majori beach. Initial reports suggested that there were over 500 people on both ice floes.
One of the ice floes was washed as far as 4 kilometers away from shore. At one point it could not be reached by rescue boats, so the operation was continued by helicopter.
The situation was critical, as winds are very strong and the boats involved in the rescue operation were suitable for inland waters, not the sea, State Fire and Rescue Service spokesperson Victoria Sembele said, according to TVNET website.
The Latvian Emergency Ministry has once again urged people not to walk on ice.
A similar incident occurred in Russia`s Kaliningrad region, the country`s most western territory, where 80 fishermen had to be rescued from a drifting ice floe as it washed away one kilometer off shore.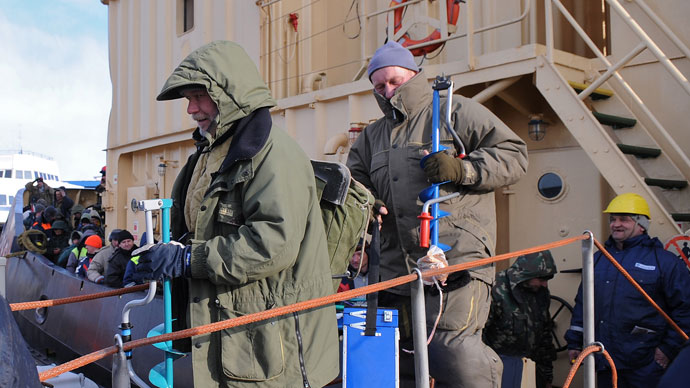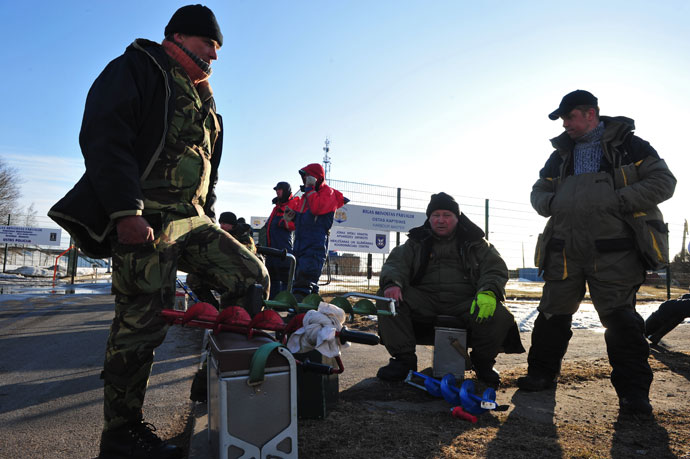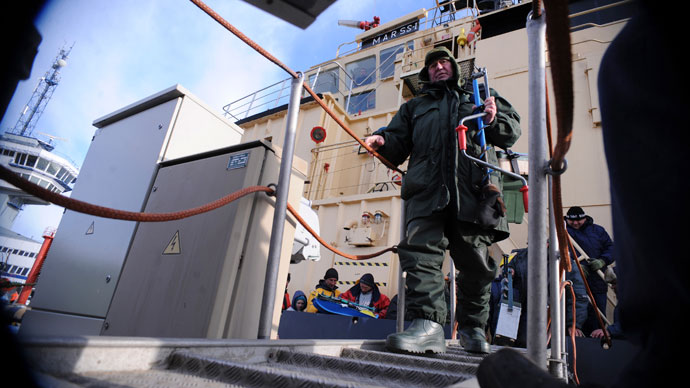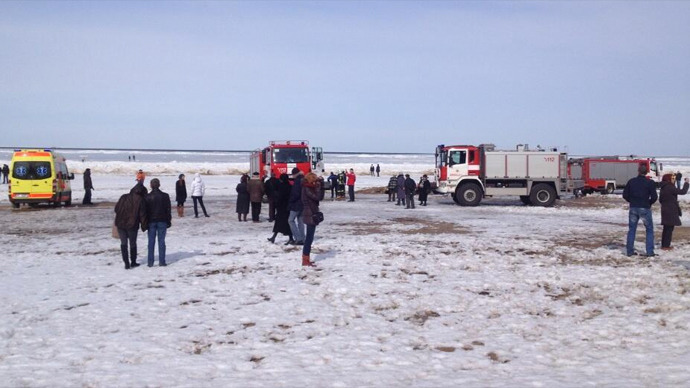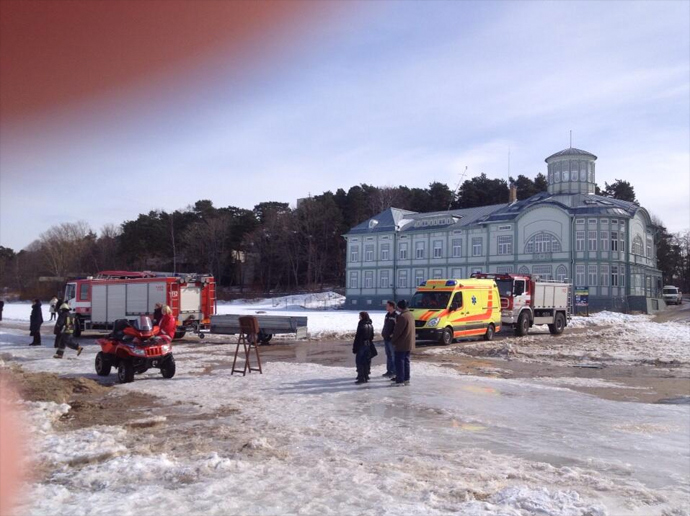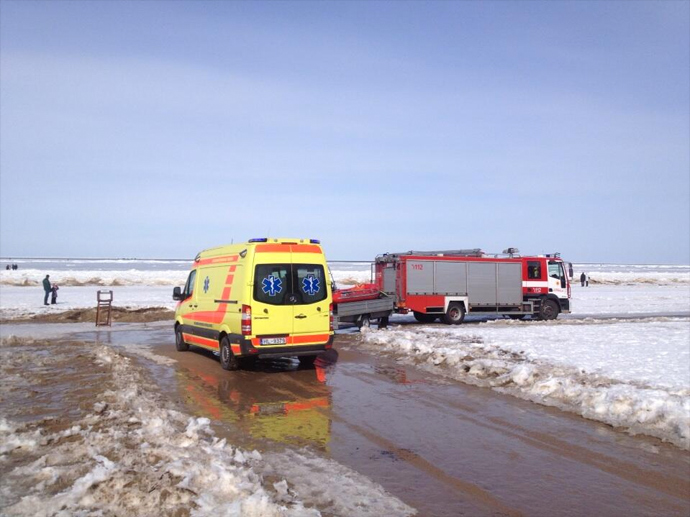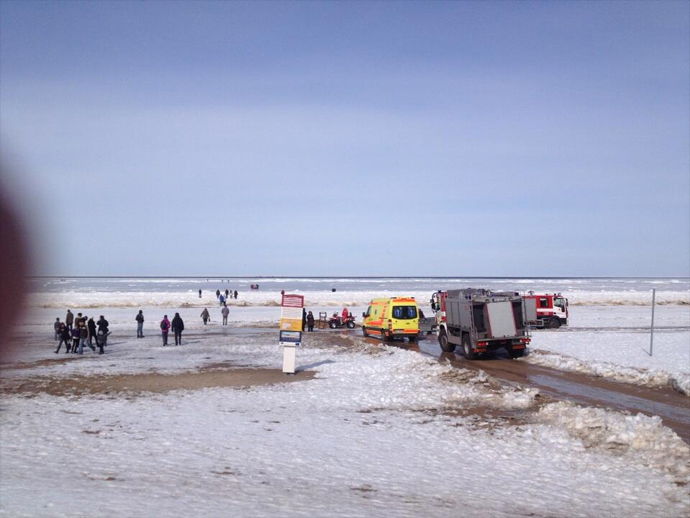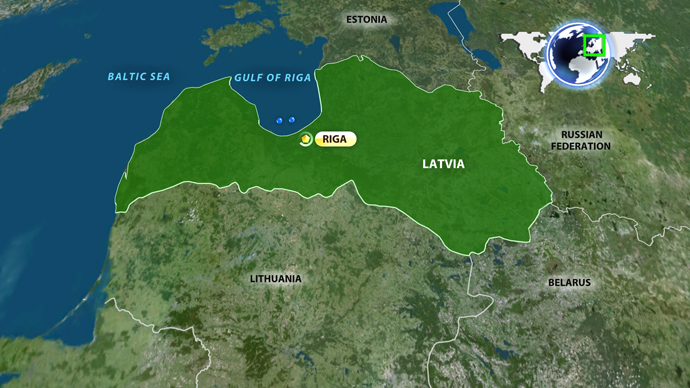 You can share this story on social media: