Latvia agrees to end border dispute with Russia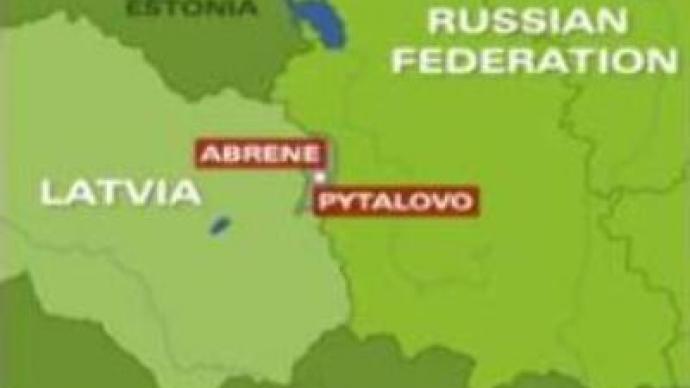 Latvia has agreed to end a long running border dispute with Russia. The Latvian Parliament has allowed the government to sign a border treaty which will see end their claim over the Pytalovo district in Russia's Pskov region.
Pytalovo district is what all the fuss has been about. It is a historic area that has changed hands over the years from Russian to Latvian and back again.For the Latvian deputies an agreement has meant hours of hard bargaining. In the end they finally gave the green light to the long-awaited border treaty with Russia.The treaty should have been signed a couple of years ago but it was blocked by some members of the parliament.
"I hope that the signing of this treaty will allow us to improve our relations with Russia and stabilise them,"
stressed Artis Pabriks, Latvian Foreign Minister. But it wasn't just controversy inside the Parliament, out on the streets Latvian nationalists were protesting the border deal. In minus 20 Celsius they demanded Latvia continue its claim for the region.Latvia isn't the only Baltic state that has to sign a border treaty with Russia. Estonia is in a similar position. For the Latvians, they expect to sign on the dotted line some time in March.
You can share this story on social media: