Landmine injures two Russian peacekeepers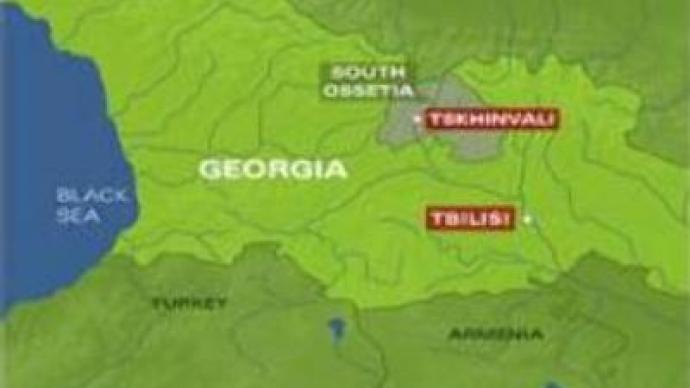 Two Russian peacekeepers have been injured after a landmine exploded in South Ossetia, a breakaway region of Georgia. They were taken to hospital in Tskhinvali, the capital of the unrecognised republic.
"Two Russian peacekeepers were blown up just after one o'clock during a patrol in the Georgian -South Ossetian conflict zone, two kilometers from the 'Pauk' observation post. The injured are currently in Tskhinvali hospital where doctors are fighting for their lives,"
Igor Konashenkov, Ground Troops Commander Spokesman, said.The peacekeepers are reported to be in a satisfactory condition. Meanwhile, the South Ossetian police have launched a search operation for those who placed the mine on the patrol route of the Russian peacekeepers.
You can share this story on social media: