Born thrice: lady survives both Nevsky Express derailments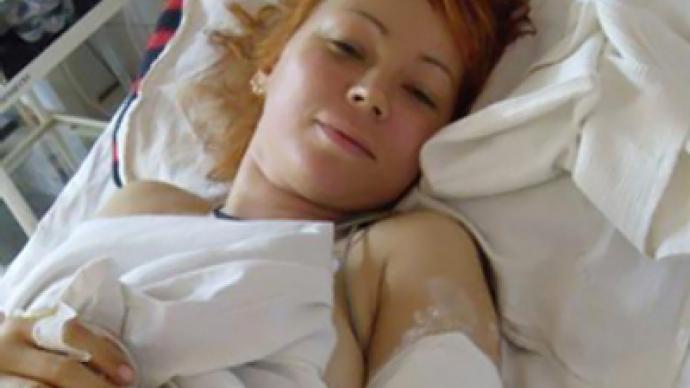 A St. Petersburg woman had to relive her worst nightmare during Friday's derailment of the Nevsky Express train. She survived the catastrophe of the very same train two years ago.
Natalya Novikova, 35, is now in hospital in her home city, reports Life news tabloid. She suffered pelvic bones fractures, but doctors are hopeful that she will recover from the injuries in several months.
"Her condition was serious, but she did well. Her 13-year-old daughter was with her all the time and supported her mom," said Yulia Morgunova, an assistant at the hospital where Natalya is being treated.
In August 2007, Natalya had more luck during the first derailing of the Nevsky Express. Back then, she only received some bruises, but the psychological trauma was much worse.
"She was scared to enter a train car. A passing train gave her the shivers. She even wanted to pick another job to avoid these often travels, but with time it got better and the memories faded," Natalya's husband Sergey said.
Novikova owns a business and has to travel a lot between Moscow and St. Petersburg.
The blast that derailed three cars of the Nevsky Express last Friday happened just an hour after departing from Moscow. Natalya was returning after a successful business meeting. Her car was the second last, one of the two which derailed and turned over completely.
Read also – Woman Survives Nevsky Express Train Attack Twice
You can share this story on social media: