Kyrill cyclone closes in on Moscow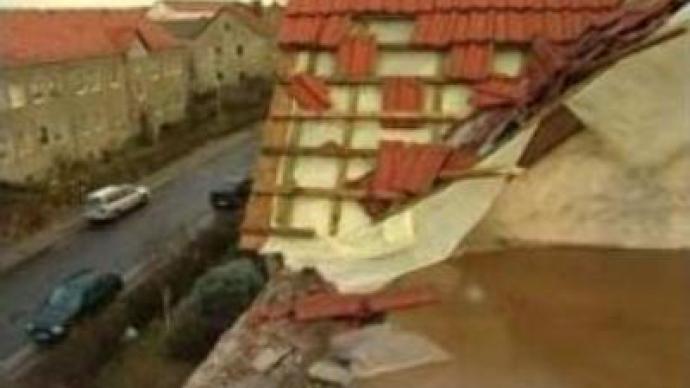 Residents of northwest Russia have been feeling the force of cyclone Kyrill, which has already battered much of northern and central Europe over the past days. It howled across the region of Kaliningrad and continues its journey eastwards.
Although St Petersburg remained unscathed, heavy snow and thick sleet caused power cuts in the central and southern region of Veliky Novgorod. The bad weather also forced the closure of more than one hundred power sub-stations in the area. And in the Russian capital, Muscovites also felt the force of the strong winds brought on by a drop in atmospheric pressure. Meanwhile, in Western Europe, workers are beginning the heavy duty task of clearing the damage left by the storm. Across the continent, roofs were torn off, trees toppled, cars crushed, power lines cut and buildings damaged.In Germany, Poland and Austria 1,000,000 people were left without electricity after fierce winds reaching speeds up to 180 kilometres per hour disrupted power supplies. Fallen trees almost brought Germany's entire rail network to a standstill, although some services are gradually getting back on track. But the capital's new central station still remains closed following the collapse of a 2-ton girder.The storm was also responsible for the loss of lives. In North London floral tributes have been paid to a 2-year-old boy who died when strong winds caused a brick wall to collapse and fall on him. 13 other people were killed across Britain and 12 died in Germany.Meteorologists say the storm is the worst in 8 years, with winds reaching speeds of up to 200 kilometres per hour.
You can share this story on social media: