Kyrgyzstan opens investigation following US envoy's bribe claims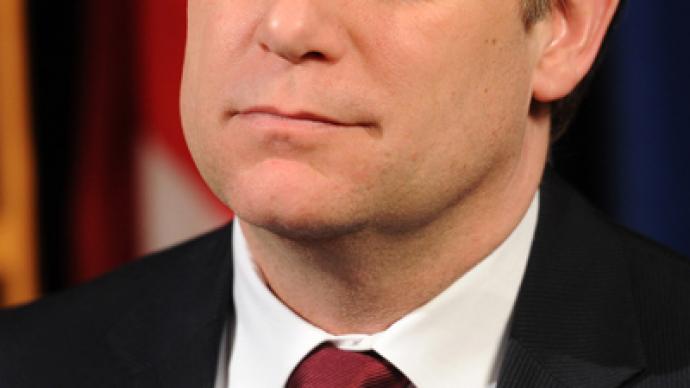 Kyrgyz authorities are looking into allegations that both Russia and the US bribed the country's ousted government to push a geopolitical agenda. The assertions were made by Michael McFaul, America's Ambassador to Russia.
McFaul stated during a speech at Moscow's prestigious Higher School of Economics that both Russia and the US had bribed the government of former Kyrgyz President Kurmanbek Bakiyev, who was toppled in the 2010 revolution. While the US sought to prolong its right to use the Manas Airbase, Russia allegedly tried to compel Bakiyev to shut the military complex down. McFaul also asserted that Russia's bribe was ten times that offered by the United States.The Kyrgyz Prosecutor General's office has launched an investigation into McFaul's controversial statements, the Kyrgyz weekly "Case Number…" quotes a senior official as saying. The prosecution is also planning to send an official request to McFaul, asking him whether he has any concrete facts about the bribes.The Russian Foreign Ministry reacted to McFaul's remarks by saying it was "extremely perplexed" and that his "assessment of interactions between Russia and the US go far beyond diplomatic etiquette."McFaul responded to the criticism by tweeting that he is "still learning the craft of speaking more diplomatically."The Manas Airbase was opened in 2001 and was used to support the US Air Force in its ongoing war effort in neighboring Afghanistan. It also hosted forces from several other International Security Assistance Force (ISAF) members. In 2009, then-President Bakiyev signed a law that annulled the contract between Kyrgyzstan and the United States. However, four months later the Central Asian nation sealed a new agreement with Washington, under which the Manas Airbase was renamed the Transit Center at Manas, and rent costs were increased threefold.Current Kyrgyz President Almazbek Atambayev said he would try to close down the base when its lease expires in 2014. "The contract term expires in 2014. So I won't hide it, naturally – after 2014 there will be a civilian transport hub there. There must not be anyone's military base," Atambayev said in an interview on Russian news station Rossiya-24.