Kyrgyz PM urges Parliament to resign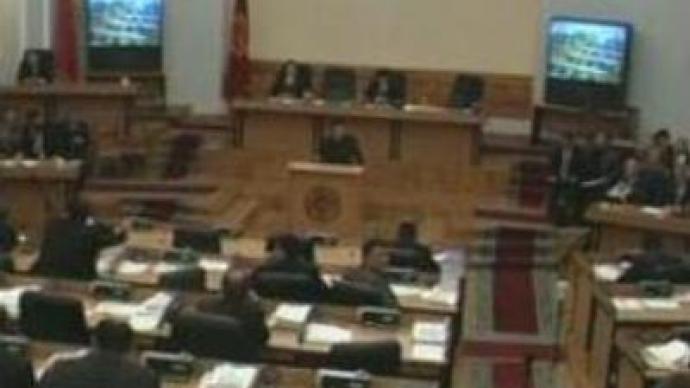 The re-appointed Kyrgyz Prime Minister Felix Kulov has called for the republic's parliament to resign and fresh elections to be held as soon as possible. He wants the new parliament to be formed in line with the new Kyrgyz constitution, adopted in Novembe
Parliamentarians are so far rejecting any moves to resign. The uncertainty is causing more political tension in the republic. Mr Kulov has also asked all 19 Cabinet members, who resigned earlier this week, to remain in their posts until the formation of a new group. Medet Sadirkulov, Deputy Chief of the presidential administration and one of the president's closest allies, says the cabinet's resignation has its positive sides.
"There is no reason to make a big deal out of it,"
says Mr Sadirkulov.
"What we see is a normal process. The contradictions concerning parliament issues, the adoption of a new Constitution and laws lead to more tensions in the society. I think this resignation will help to stabilise the situation and improve the political climate."
Under the new Constitution, the government is formed in a different way. The ministers have to be appointed by the prime minister who, in turn, is chosen by members of the parliament's leading political party.As all 19 Kyrgyz de-facto ministers continue their work, it's a matter of direct talks between President Bakiev and the opposition leaders to appoint a new Cabinet. But, in order to prevent further unrest, they'll have to finish this task as soon as possible.
You can share this story on social media: