Kyrgyz opposition wants another PM candidate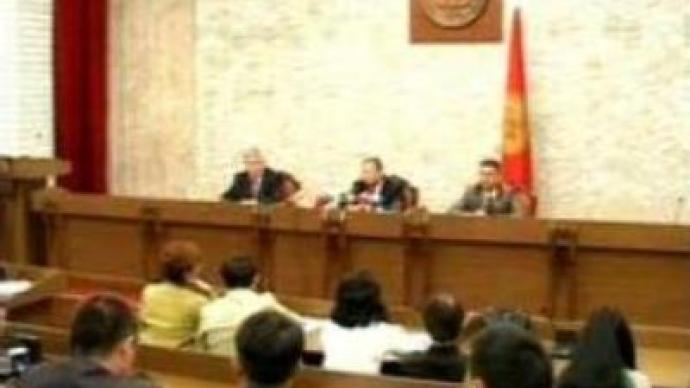 The candidacy of Felix Kulov for the post of Prime Minister has been rejected by the Kyrgyz parliament. President Kurmanbek Bakiev intends to put Mr Kulov forward as candidate again.
However, but the opposition says this would be a violation of the law.Mr Kulov's candidacy was submitted by Kyrgyz President Bakiev. Felix Kulov needed to secure a minimum 38 votes from members of parliament, but received just 23. President Bakiev now has two more chances to put forward his preference. A spokesman for Felix Kulov said he believes there's no one else in the country suitable for the prime minister's job.
"I believe the candidacy of Felix Kulov will be submitted by President Bakiev on January 23 again. Many politicians and even some deputies say the nomination will be supported in the second round. It's quite obvious – and many politicians admit that – that in Kyrgyzstan there's only one person who could take the post of Prime Minister – namely Felix Kulov. Even deputies say that without Mr Kulov as Prime Minister we cannot talk about stability in the country,"
the spokesman said. Mr Kulov and his cabinet resigned last December, triggering a political crisis that resulted in the adoption of a new constitution that gave the president enhanced powers.
You can share this story on social media: