Kuwaiti opposition leader jailed for 5 years for criticizing emir - lawyer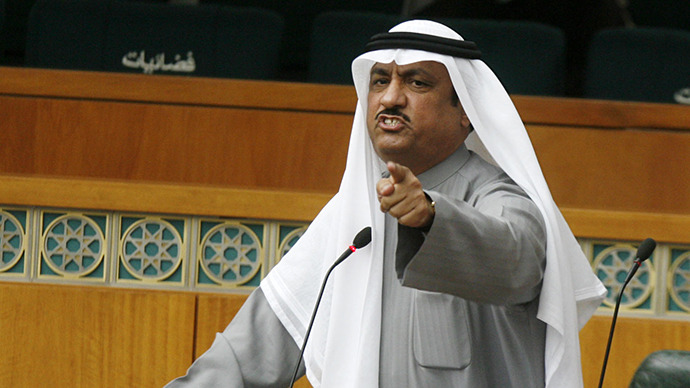 A Kuwaiti court has sentenced a prominent opposition politician to five years behind bars for remarks deemed critical of the ruler of the oil-rich Gulf state, which he made half a year ago at a public rally.
Former Kuwaiti parliamentarian Mussallam al-Barrak was convicted of insulting the country's leader, Sheikh Sabah al-Ahmad al-Sabah, at a public rally on October 15. Criminal court judge Wael Atiqi sentenced al-Barrak to "five years in prison with immediate effect," ordering him to be taken from the courtroom and immediately imprisoned.
On April 8, al-Barrak's lawyers left the court after the judge refused to hear testimony from witnesses called by the defense. Al-Barrak plead for more time to form a new defense team, but the judge denied his request and said the final verdict would be rendered on April 15.
Last October, while holding a speech at an opposition rally, al-Barrak called on Sheikh al-Sabah to not be an "autocratic" leader. This statement was used as a justification for the arrest and detention of the outspoken politician later in the month.
On November 1, after four days in custody, al-Barrak was released on bail from Kuwait Central Jail in Sulaibiya, only to face these new charges. He has now been accused of taking part in illegal protests, and of storming the country's parliament alongside opposition protesters.
Al-Barrak's lawyer Mohammed Abdul Qader al-Jassem said the defense is considering filing an appeal against the sentence. Dozens of al-Barrak's supporters gathered near his family's guest house in a show of support for the opposition activist.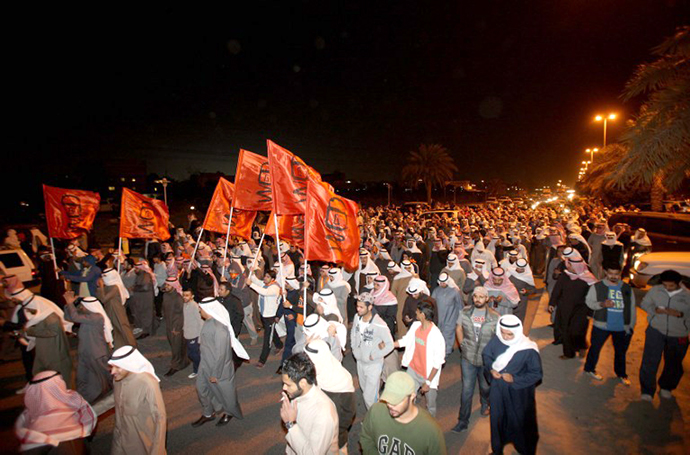 The imprisonment of dissidents is a regular event in Kuwait: Several opposition bloggers and former parliamentarians have been jailed over the last few months for making comments on Twitter critical on country's authorities.
Mass protests have rocked Kuwait for over a year after a new parliament was elected in December 2012 under new electoral law amended by the emir shortly before.
Kuwait's opposition has been demanding dissolution of the parliament, claiming emir introduced the new legislation only to get a rubber-stamping parliament.
Kuwait – a member of OPEC oil cartel – has avoided the turbulence of the Arab Spring, largely because of political and military assistance from the US. Kuwait, one of Washington's closest allies in the Gulf and home to eight American military bases, has harshly suppressed pro-democracy mass rallies. Police frequently use rubber bullets and tear gas to disperse demonstrations that are deemed illegal in the country.