Guantanamo detainee cites POW status, files lawsuit for release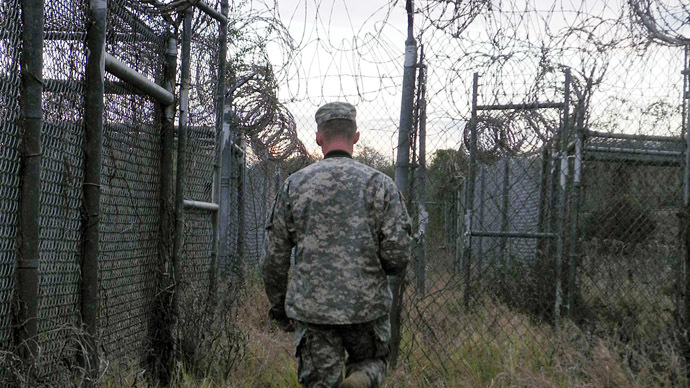 Lawyers for a Kuwaiti detainee at Guantanamo have filed a federal lawsuit to get their client out of prison. The suit cites international law, according to which prisoners of war should be released after the end of the hostilities.
The detainee, for whom the lawsuit is being filed, is Fawzi Odah, 36, one of the two Kuwaiti nationals remaining at Guantanamo.
The legal action was announced on Monday, The Los Angeles Times reports. It was initiated by the man's family, which over the last 12 years has managed to facilitate the release of 10 other Kuwaiti detainees from the prison, all of whom were captured in Afghanistan following the 9/11 attack.
Fawzi Odah's father, Khalid, is a Kuwaiti air force colonel, who received training in the US and in 1991 helped America in its war against Iraq. He argues his son was taken to Guantanamo by mistake and that he did charitable work in Afghanistan.
The US intelligence officials however assumed Fawzi Odah was a Bin Laden loyalist working as a recruiter for a London-based terrorist cell. They claim the he was carrying an AK-47 assault rifle, when he was captured by a Pakistani militia near the Tora Bora mountains in 2001.
Odah's lawsuit cites the Geneva Conventions' requirement that prisoners should be freed once the war is over, and refers to President Obama's promise to have the war in Afghanistan over by the end of the year, voiced in last week's State of the Union address.
However, it's still early days to file a suit of the kind, according to the US Justice Department, which has called on the US District Judge, Colleen Kollar-Kotelly, in Washington to dismiss the suit.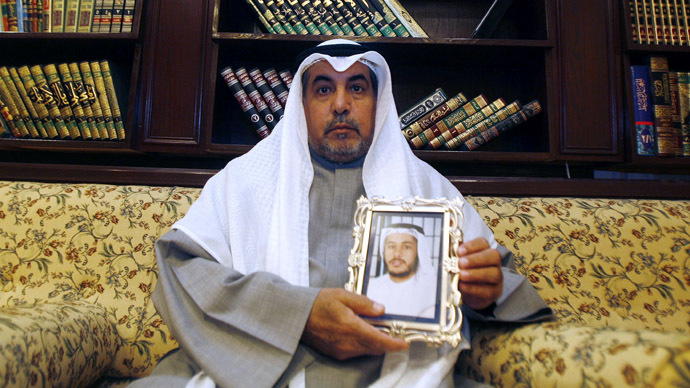 "It is inappropriate to engage in speculation at this time as to the timing of the future end of hostilities," The Los Angeles Times cited the department's filings as saying.
The suit is unprecedented, according to Washington attorney, Tim MacArthur, an expert in military law, who tried to assess its chances in a US court.
"The global war on terror is not over just because US troops will be coming out of Afghanistan," he said. "It's a very novel concept to file that and make that particular argument, but I'm not sure it will prevail as the United States interprets the international rule of law."
There are 155 men still in Guantanamo. 77 of them have been cleared for release. Their transfers have been stalled for years. In the wake of last year's massive hunger strike at the facility, a dozen inmates were allowed to leave the detention facility.
"We have seen 11 prisoners released between August and December last year, compared to just 5 men in the whole of the previous 3 years," Andy Worthington, investigative journalist and Guantanamo expert told RT. "So it's movement, but it would be unwise to think that we're nearly there."
At the end of 2013, Obama signed a defense bill, which eases up the process for repatriation of prisoners from Guantanamo. In his State of the Union address on January 28, Obama said that "this needs to be the year Congress lifts the remaining restrictions on detainee transfers and we close the prison at Guantanamo Bay."
You can share this story on social media: