Kuwait tweeter gets 5 year prison sentence for 'insulting Prophet'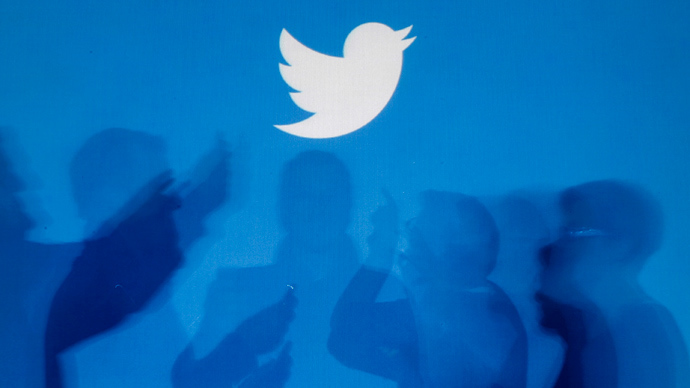 A Kuwaiti activist has been sentenced to five years in prison after being convicted of insulting the Prophet Mohammed. Musaab Shamsah was charged after posting a message on Twitter deemed offensive to relatives of the Prophet.
Monday's court decision is the Gulf States' crackdown on internet activism, freedom of speech and government criticism across a broad range of social media. Shamsah plans to appeal the ruling. 
Shamsah wrote on Twitter that Hassan and Hussein, who were the sons of Mohammad's cousin, Ali, were more honest than the Prophet Mohammed himself, comparing him unfavorably to the two. 
هذا حساب الحقير المنحط الذي تطاول على اشرف الخلق الرسول عليه الصلاة والسلام #مصعب_شمساه @musabsh pic.twitter.com/g7BgYI46un

— كـــلـــبـــچـــات (@Klabchat) May 5, 2013
Kuwait is ruled by a Sunni majority, with the Shiite minority standing at between 30 and 40 percent. The US government's International Religious Freedom report for 2012 found that even then: "There were reports of abuses of religious freedom, including reports of imprisonment and detention. Government restrictions primarily affected non-Sunni citizens and residents… there were reports of religious bias and discrimination against religious groups in the issuances of legal verdicts."
The country is known for its unforgiving stance on online messages deemed offensive. In June a teacher was consigned to jail for an 11 year term for tweeting against the country's 'immune and inviolable' monarch, Emir, Sheikh Sabah al-Sabah, and calling for his ousting .

In January, a Kuwaiti court sentenced a youth activist who insulted the Emir – without mentioning him – on Twitter to two years behind bars.

The court claimed that although the offending tweets written by Ayyad al-Harbi last October did not explicitly mention the Emir, it was understood they were meant to insult him. The court sentenced the opposition activist who has over 13,000 followers on Twitter to two years in prison for his supposed crimes.
Al-Harbi categorically denied that the tweets had anything to do with Kuwait's ruling family. He tweeted on the eve of the court hearing that "tomorrow morning is my trial's verdict on charges of slander against the emir, and the spreading of false news."
Saudi Arabia, Qatar, the United Arab Emirates (UAE), and Bahrain have all instigated harsh crackdowns on Internet freedoms over the past year. A Bahraini blogger and human rights activist, Ali Abduleman was granted political asylum in the UK in May after being 'forced into hiding' by the regime.

In June this year, Qatar also approved a range of new measures aimed at monitoring the online activity of its citizens, while in Saudi Arabia, three lawyers are currently facing trial, accused of posting messages on social media which have been critical of authorities. 
The UAE also allotted a two year sentence to state worker Waleed al-Shehhi on Monday, who was issued with a two year sentence and a fine of 500,000 dirhams (approximately $137,000) for Twitter posts he made in May regarding the trial of 94 members of an Islamic faction, 69 of whom were convicted of attempting to overthrow the state.

You can share this story on social media: