Kremlin strongly opposes extending Presidential term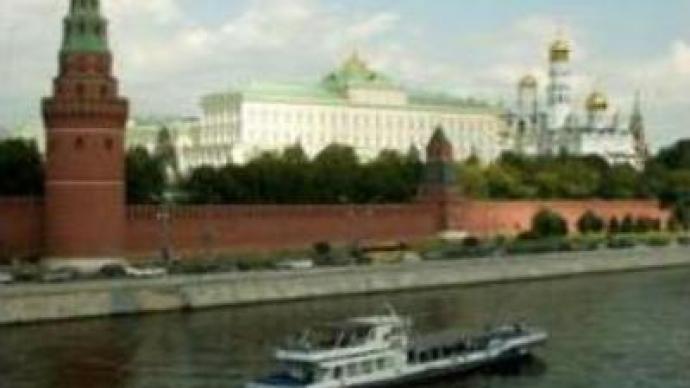 The official reaction follows recent calls by Russian Parliament's Upper House Speaker, who came out with a proposition to extend the Presidential term from four to at least five years.
Whether or not to extend the presidential term is once again the issue causing a wave of discussion among Russia's political elite. On Friday, the Speaker of the Federation Council, Sergey Mironov, said the Presidential term should be extended from four to at least five years and presidents should be permitted to serve more than two consecutive terms.
"Russia is very lucky to have President Putin as its leader. It has only been the last two or three years that we have had stability in the country. And I- as a citizen of Russia- think it must continue. There is no better successor to President Putin than Vladimir Putin himself. I propose an increase in his term of office to five, perhaps seven years, but I want to discuss it with my colleagues. I'm not saying we need to change the Constitution now, but I want to discuss the issue,"
Sergey Mironov stated.Once again, the proposal shows that political life in Russia is divided over the issue.Although Sergey Mironov said his idea has strong support in Russia, according to the Kremlin's press service both the President and the Speaker of the State Duma oppose the idea.
"I don't support the moves to change the constitution. I have repeatedly said that the Parliamentary majority formed by the United Russia party will safeguard the Russian constitution. Our fraction has two thirds of the seats and therefore we formally form the constitutional majority,"
the Speaker of the State Duma, Boris Gryzlov, stressed. Russia can make changes either by holding a nationwide referendum or passing a motion by a two thirds majority in both houses of parliament. The question on extending the Presidential term goes back to 2000, when Vladimir Putin came to power. It was first raised by the President's supporters, who continue to form a strong majority and clearly want him to stay. The issue sparked interest in the mass media, which started asking the question at a number of the President's televised media conferences. Putin has always stood firm on the issue and in a recent interview again noted he would not run for a third consecutive term. He said, he could not demand people obey the law if he himself violates laws, especially, the Constitution.
You can share this story on social media: