Kosovo starts passport distribution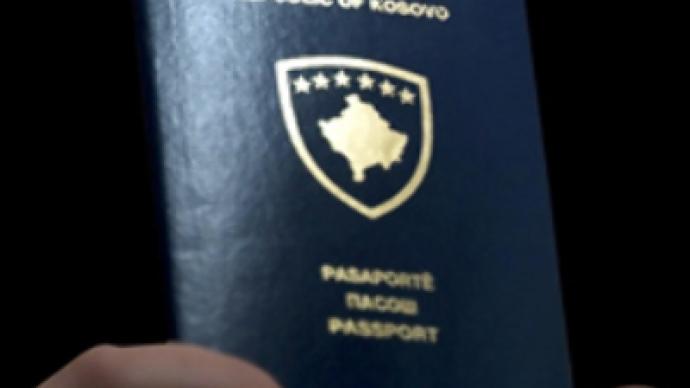 The head of the self-proclaimed state of Kosovo, Khashim Tachi, has handed the first official Kosovo passport to one of his fellow countryman.
The UN mission in Kosovo has stripped itself of all operations with legal documents of Kosovo's citizens.
The new passport issued by Pristina will be recognised by those states that recognised Kosovo's independence.
The leader of Kosovo Albanians, Khashim Tachi, has specifically underlined that the new document will contribute to the realisation of Kosovo's national identity.
It is not known whether the 100,000 Serbs living in Kosovo and Mitokhia are going to accept this document and how are they going to settle numerous everyday practical and administrative problems.
You can share this story on social media: