Kosovo puts Dubya on the map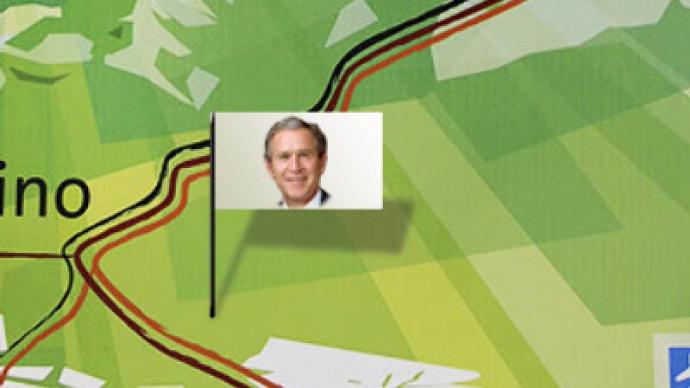 The government in Kosovo has named a central street in the capital Pristina after George W. Bush. The outgoing US President was honoured for his contribution to Kosovo's split from Serbia.
Kosovo's Prime Minister Hashim Thaci says the move is 'a sign of the great state and national respect and appreciation' for the United States' support of the republic's independence, which was unilaterally declared back in February 2008.
The US was one of the first countries to recognise the independence of Kosovo, which is strongly opposed by Serbia and its allies, including Russia and China.
The decision to change the street name was unanimously backed by Kosovo's cabinet.
The government has also pledged 5,000 euros for a statue honouring another favourite, former U.S. President – Bill Clinton. He is idolised by ethnic Albanians over NATO's 1999 air war against Serbia.
Pristina joins Tbilisi in naming a street after George Bush. Back in 2005, during a visit to the Georgian capital by the American President's, a George W. Bush Street appeared in one of Tbilisi's oldest districts – despite a series of protests from the opposition.
You can share this story on social media: